17 Pieces Lock Pick Set with 1 Lock Pick Gun, 1 Transparent Practice Padlock and 6 Pieces Padlock Shim
$ 28.99
Professional Lock Picking Set: The lock picking tool set has everything you need to practice and perfect your lockpicking skills, helping you go from beginner to professional! It includes 1 transparent padlock with 2 keys, 6 padlock shims ,1 lock pick gun,12 high quality lock picks, 5 tension keys, a professional paper version of the instruction manual, and the storage bag is big enough to hold all the accessories.

Transparent Design: Know exactly what you are doing during lock picking with the transparent padlock. See clearly how the mechanism works. It gives you indications for the techniques required for lock picking. Ideal for beginners and those who want to learn the principle of unlocking.

6 Pieces Padlock Shim Picks Set: Padlock shims are formed pieces of thin yet stiff metal designed to take advantage of mechanical imperfections and tolerances in the latching design of some popular brands/models of locks. In other words, padlock shims are a bypass tool, not a pick.

Lock Pick Gun: This lock pick gun can be used to open most of pin tumbler locks, double track car locks. A convenient tool special designed for locksmith or lock picks hobby's need.

An Unforgettable Gift: Give the satisfaction of picking a lock to a loved one; see the excitement on their face as soon as they pick their first lock! Besides a fun hobby, you're also giving them a valuable skill that can prove useful one day!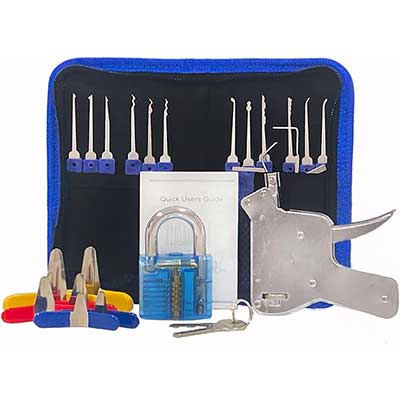 17 Pieces Lock Pick Set with 1 Lock Pick Gun, 1 Transparent Practice Padlock and 6 Pieces Padlock Shim
This lock pick set give you a wonderful practice experience whether you are a novice or a professional locksmith, this set of practice locks will give you the desired effect and fun. 17-piece lock pick set will provide you with rich open lock practice space and satisfy your interest in the research of lock principles. Equipped with 17 lockpicks, which can simulate different keys to unlock the lock with rich fun.

Package Included:
12 Pieces Lock Pick Set with 5 Pieces Tension Wrenches
1 x Lock Pick Gun with 4 Blades and 1 Tension Wrench
1 x Transparent Practice Padlock with 2 Keys
6x Padlock Shims Set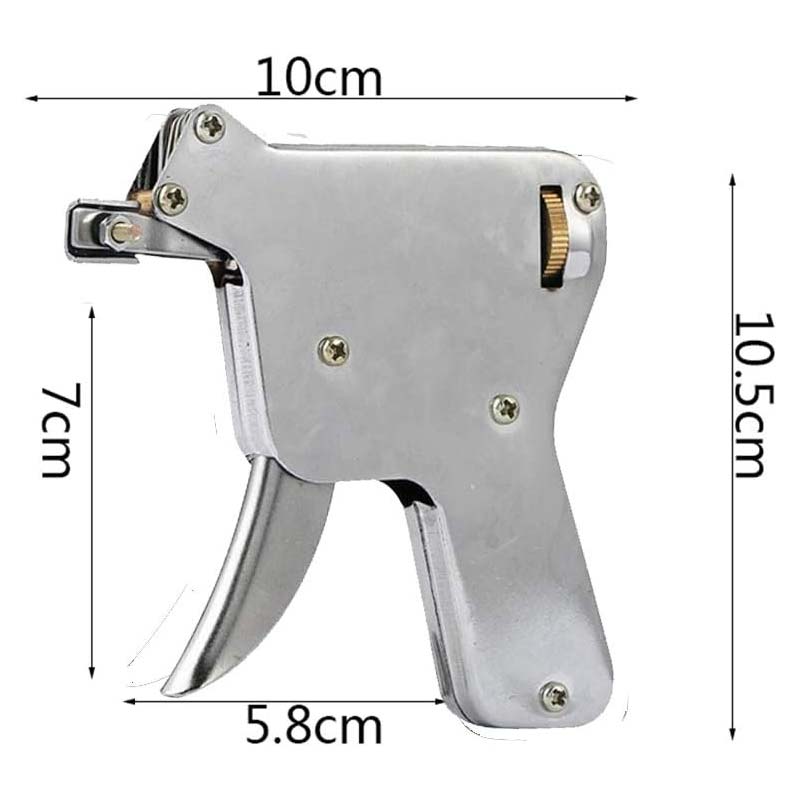 Lock Pick Gun Set
The lock pick gun kit can be used to open most pin locks, double track locks. There is a powerful spring that makes it easy to open the needle and disk drum locks to unlock the stuck door. This will save you a lot of time without waiting for the locksmith to arrive.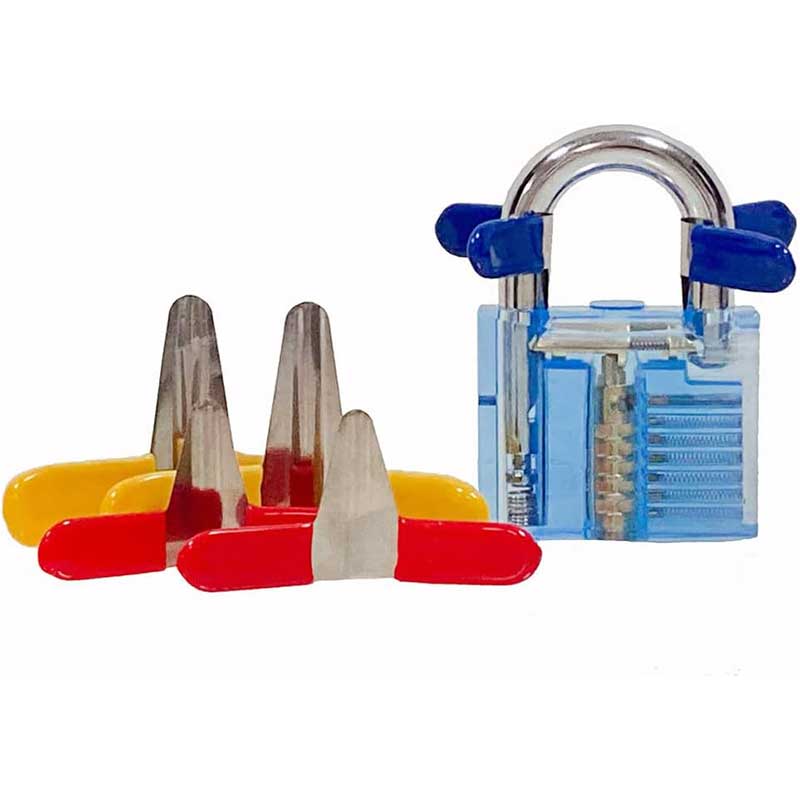 Padlock Shims Set
An easy way to open many padlocks is to utilize padlock shims; It made of very thin spring steel, our padlock shims come in several sizes to fit the contour of the hasp of the lock.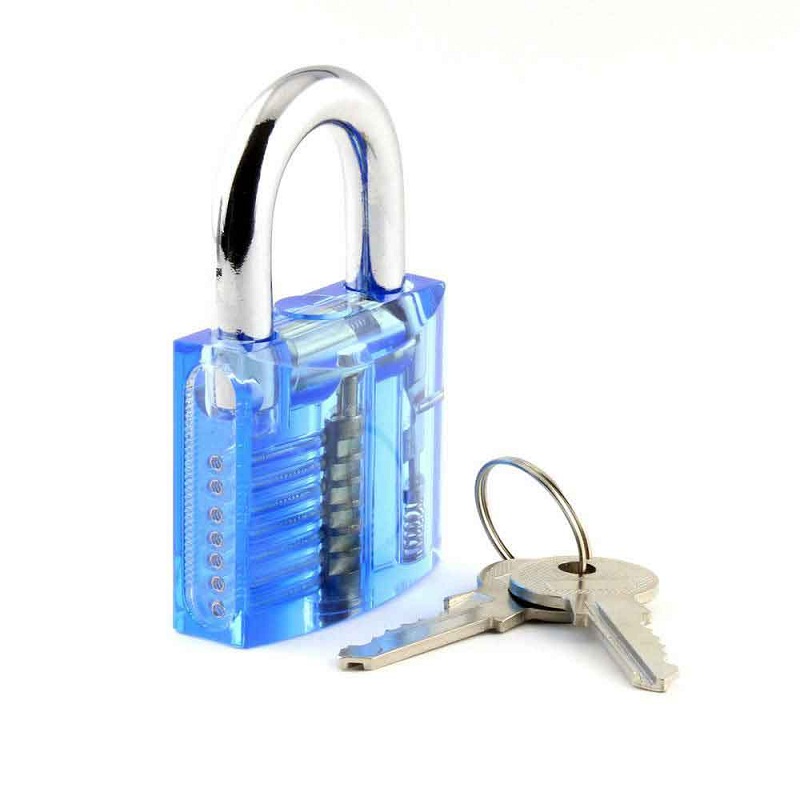 Transparent Practice Padlock
Transparent design allows you know exactly what you are doing when picking it. Clearly see how this mechanism works. It gives you an indication of the skill required to pick the lock.
THANKS FOR COMING TO LOCKPICKMALL
WRITE YOUR OWN REVIEW
YOU'RE REVIEWING: 17 Pieces Lock Pick Set with 1 Lock Pick Gun, 1 Transparent Practice Padlock and 6 Pieces Padlock Shim
HOW DO YOU RATE THIS PRODUCT?