Lock Pick Gun with 12 Pieces Broken Key Extractor Kit and 5 Pieces Tension Wrench
$ 20.99
Premium Lock Pick Gun Set: It comes complete strong lock pick gun with 4 pick blades and 1 tension wrench. The lock pick gun has a very strong spring which could easily pick pin tumbler and disc tumbler locks.

Durable Broken Key Extractor Set: It contains 8 pieces broken key removal hooks and 4 pieces broken key removal needles.

5 Pieces Tension Wrench Tool Set: It includes 4 pieces "Z" style, 1 piece "L" style tension tools, total 5 pieces suit for different types' locks.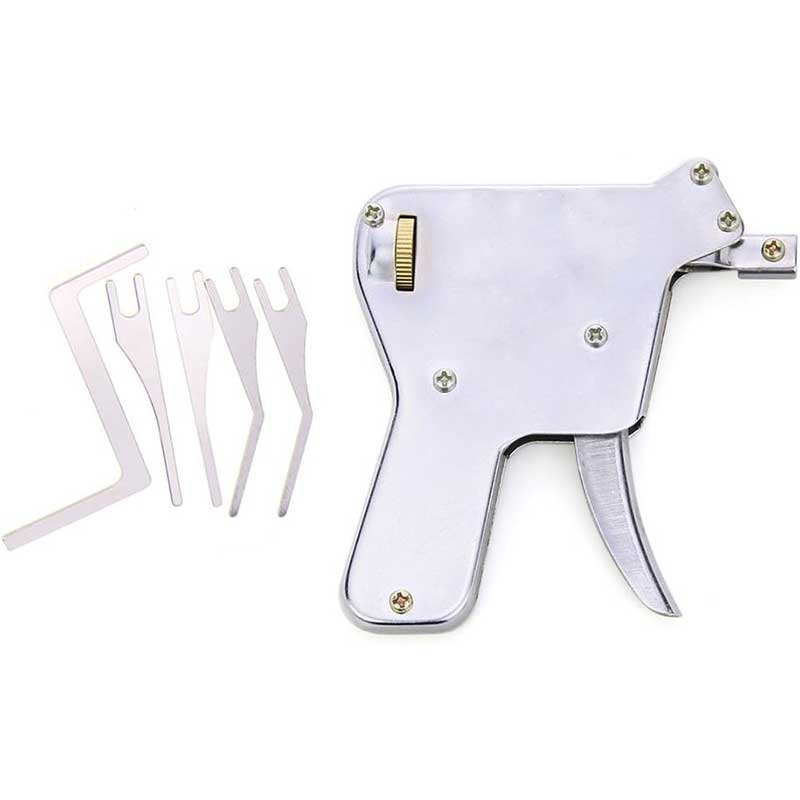 Useful Lock Pick Gun
Lock Pick Gun is a convenient locksmith tool for you and it suit for both daily life use and professional lock smith, or lock pick beginners training's need. You can use this tool to unlock different types of pin locks.
The lock pick gun kit can be used to open most pin locks, double track locks. There is a powerful spring that makes it easy to open the needle and disk drum locks to unlock the stuck door. This will save you a lot of time without waiting for the locksmith to arrive.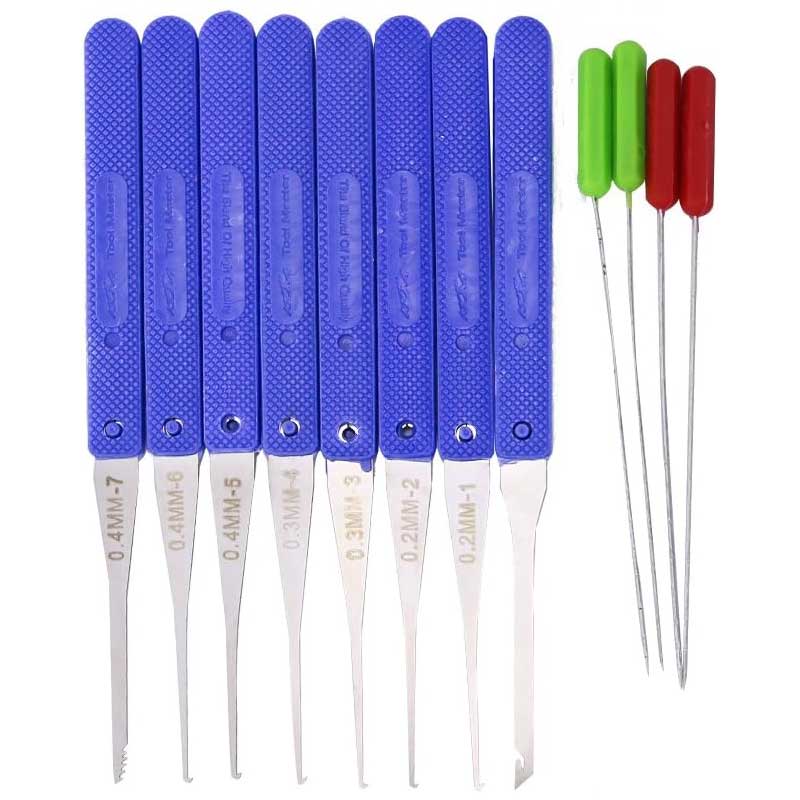 12 Pieces Broken Key Extractor Remove Hooks Set
The daily use of our keys over years can cause metal fatigue and breakage. Trying to get a broken key out of a lock can be tricky. This is a broken key removal set that is great for your home or office and a must have for anyone.
Super meticulous design, suitable for house using, car, office locks with 8 different angles of lock pickers, used for extracting broken keys from the lock so you can open and repair and blocked lock.
Ideal for mechanic and locksmiths to get out broken keys.
The package include 5 pieces locksmith wrenches , you can deal with different situation. Included 4 pieces "Z" style, 1 piece "L" style tension tools, total 5 pieces suit for different type's locks.
THANKS FOR COMING TO LOCKPICKMALL
WRITE YOUR OWN REVIEW
YOU'RE REVIEWING: Lock Pick Gun with 12 Pieces Broken Key Extractor Kit and 5 Pieces Tension Wrench
HOW DO YOU RATE THIS PRODUCT?