KLOM Lock Pickers Vice for Lockpicking

21 reviews
$ 37.99
*Simple, effective design - many lock shapes held tight and secure

*Lightweight and durable - will last for years

*Perfectly mimics a lock in a door - so you're actually learning proper

lock picking
Lock Picking VICE - Like picking a lock in a door - not your hand.
The problem with learning to pick locks your holding in your hand is that when it comes to picking a lock in a door it's a very different beast. The way you hold your tension tool, the way you hold your picks, the angle you are working at - everything is different.
*Simple, effective design - many lock shapes held tight and secure
*Lightweight and durable - will last for years
*Perfectly mimics a lock in a door - so you're actually learning proper
lock picking
I've met countless people who are masters of picking locks they are holding, but in a door they are next to useless!
Pick locks with confidence knowing you're learning transferable skills, no one is going to need you to pick a lock in your hand.
The rubber teeth on many non specialist vices are notorious for slipping and slowly rejecting your lock - the last thing you want after half an hour of setting pins, only to have to pick it off the floor and start again.
The remedy is of course a lock picking vice, and this little beauty gets the job done with no fuss, and you're ready to go.
Clamps tightly onto any surface with a ledge, like a table or workbench and then it's just a case of inserting your lock and tightening it into the grip.
Also perfect for making videos, because when you're holding the lock, it's very hard to get the shot you want.
This
lock picks accessories
is also perfect for learning Impressioning. Traditional - not lock picking dedicated vices - with metal or rubber jaws tend to 'spit out' the lock when moved about, as with techniques such as Impressioning or bumping.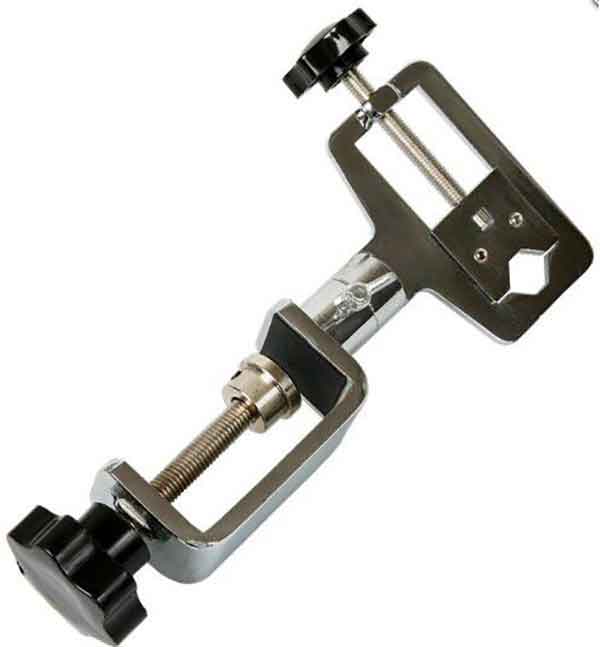 THANKS FOR COMING TO LOCKPICKMALL
WRITE YOUR OWN REVIEW
YOU'RE REVIEWING: KLOM Lock Pickers Vice for Lockpicking
HOW DO YOU RATE THIS PRODUCT?
---
Chase

13 Jul 2022

Fantastic

Still learning to use the equipment

Gene

06 May 2022

excellent service and quality

Hardy

31 Mar 2022

Samantha Borunda

22 Oct 2021

Fun hobby

Super fun to pass time and a different hobby to mess with. The lock is awesome!

Dan

19 Oct 2021

High Quality with Low Price

I have always had customers who are curious about lock workings. This is one of the better examples of showing lock components in a small compact way without the rest of the lock distraction. And oddly enough when these arrived in the mail, I used this example and the customer found it so interesting, they had to have it!

Susan

15 Oct 2021

Nice!

The business and service were superb. Not a single issue. Shipping was expedient and correct. Best business interaction in a long time.

Cleveland W.

13 Jul 2021

So far this item has helped me improve on my lishi skills for automotive.

dale r.

13 Mar 2021

MK2 Lock pickers vice

Simple, versatile, Affordable, well built are the first things that come to mind. So far it has chocked up every style lock I have put to it and holds it steady. I would definitely recommend this vice to anyone first starting out.rn

Patricia R.

15 Jan 2021

Good Customer Service

My package got lost on its way to my delivery address. When I contacted customer service at Lockpickmall, they looked into the matter immediately. Turns out the package was lost somewhere in the USPS system...a refund was issued...end of story, no questions asked. Will definitely order from this company again!

Mark W.

14 Jan 2021

Very smooth transaction. Item as advertised

Pleasant experience. Fast shipping and item arrived in good shape and as advertisedrn