Medium Difficulty Clear Padlock for Training

36 reviews
$ 14.99
- Height: approx. 3 inch / 7.6cm

- Width: approx. 2 inch / 5.08cm

- Thickness: approx. 0.5 inch / 1.27cm

- Weight: 5oz / 140g

Package Contents:

1 x Fully Functional Transparent Padlock : Medium Difficulty

2 x Spare Keys to show you how the lock mechanism works

Features:

- Transparent casing allows learners to see how all the moving parts work

- Visible up and down pin motions as the key slides into and out of the lock

- Visible pin movement when a key is inserted and turned

- Works perfectly as a fully functional normal padlock
Craving a new challenge? Looking for an unforgettable gift?
Discover the art of lock picking with our complete training kit and amaze everyone with your skills!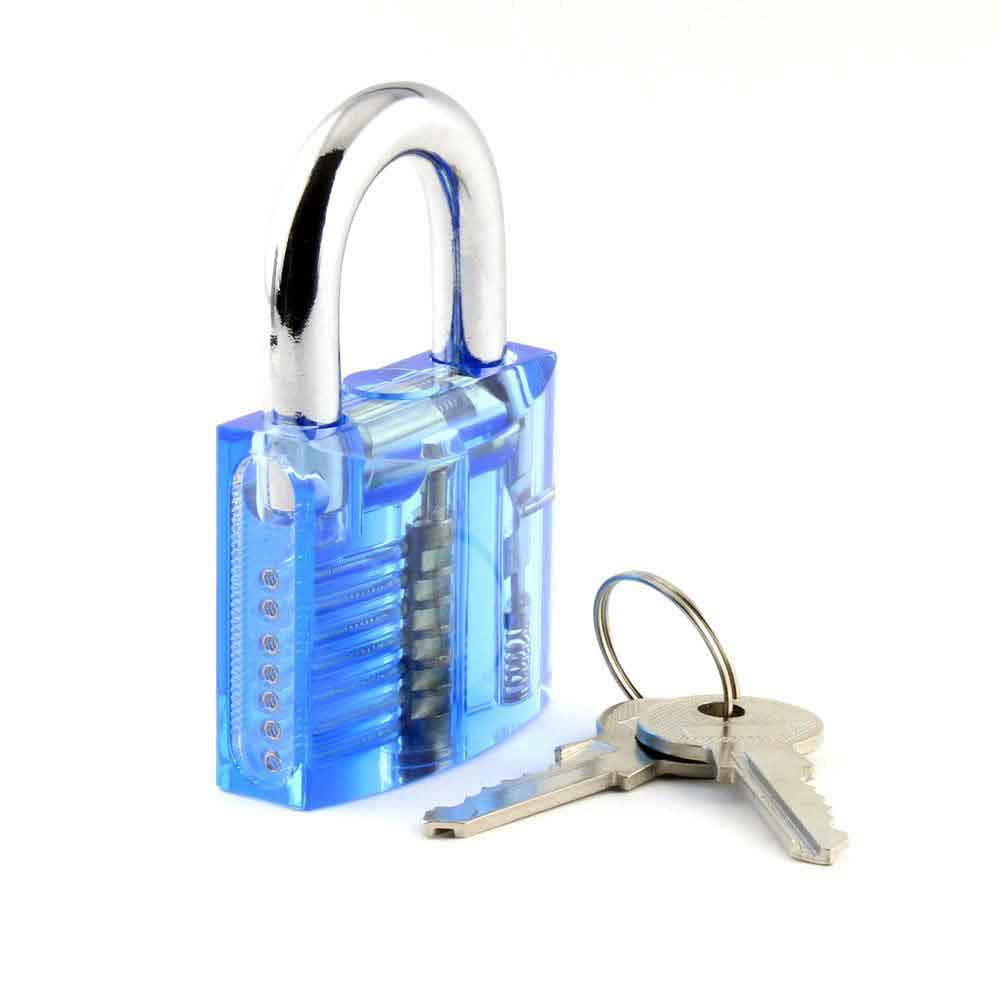 Stage 2 Clear
practice lock
with two spool pins added to make this a medium difficulty level lock to pick.
This version is our new spool pin version. Spool pins are security pins put into many locks today to make picking harder. Having a spool pin clear lock means two things: You can learn how to identify and pick them, and you can take a step up from your previous clear padlock before tackling a real lock. Making your lock picking journey smoother, and more knowledgeable.
Package Contents:
1 x Fully Functional Transparent Padlock : Medium Difficulty
2 x Spare Keys to show you how the lock mechanism works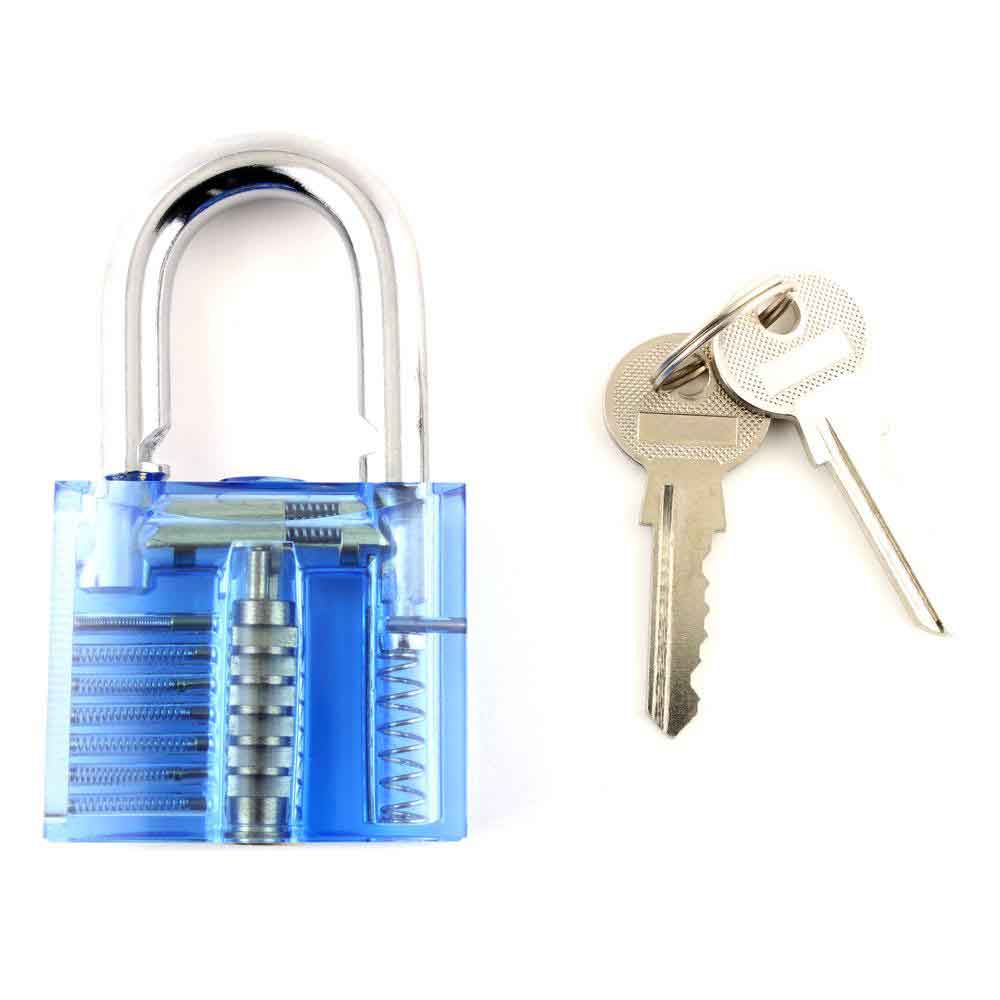 Learning to pick locks can be frustrating, and you feel like you might as well be rattling a knitting needle around in the lock. These days though, it can be a warm, confidence building, pleasure - as we have Clear Practice Training Locks. Let's start picking locks!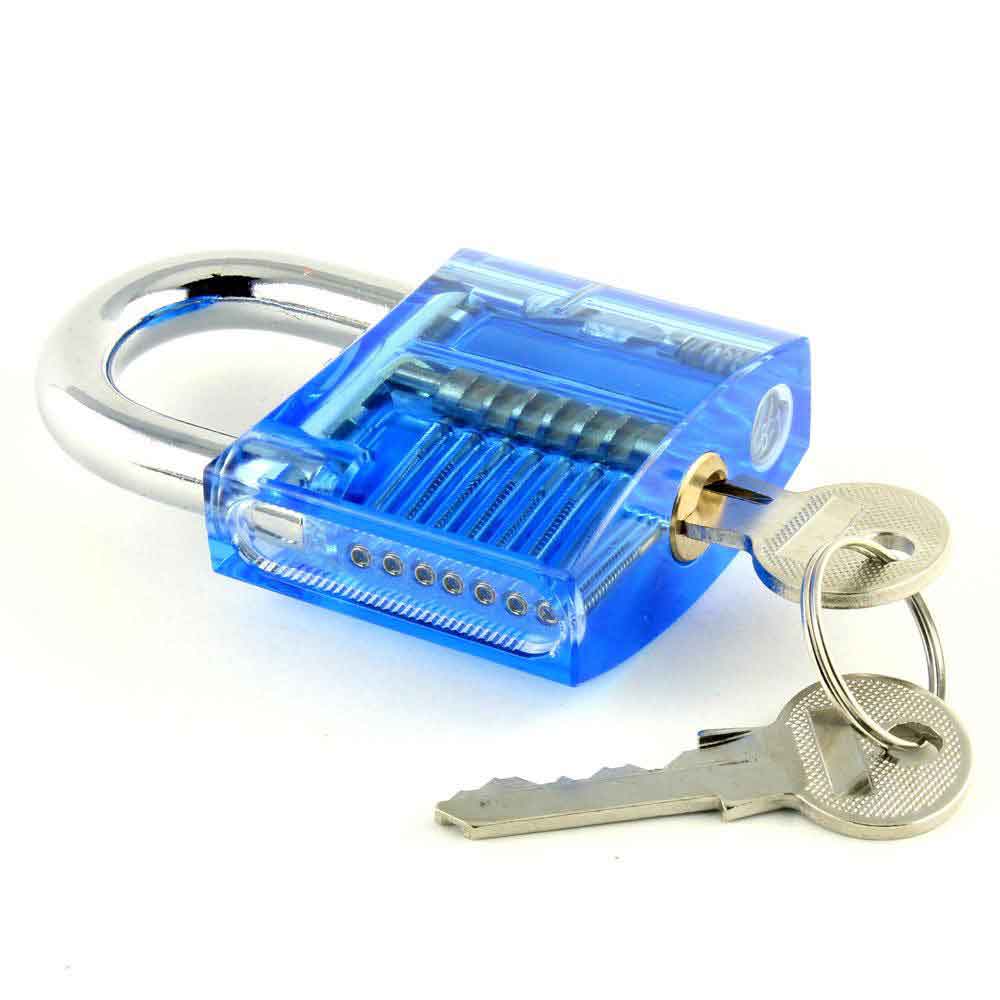 Here's our 7 pin Clear Training Lock with SPOOL PINS, complete with 2 keys so you can see how keys - and picks - work when in the lock. This is a great how-to device for learning, education and improving your lock picking technique. Give your lock picking some vision and realise your potential.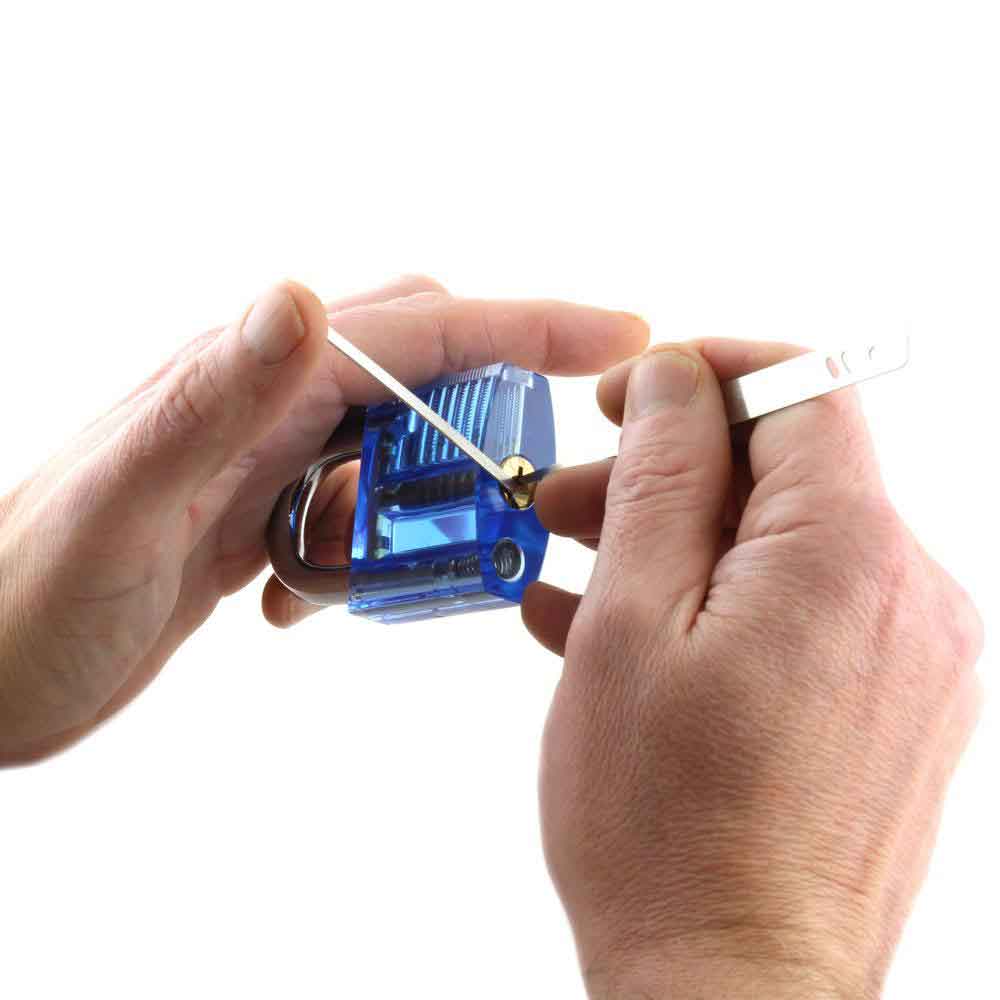 Specification:
- Height: approx. 3 inch / 7.6cm
- Width: approx. 2 inch / 5.08cm
- Thickness: approx. 0.5 inch / 1.27cm
- Weight: 5oz / 140g
THANKS FOR COMING TO LOCKPICKMALL
WRITE YOUR OWN REVIEW
YOU'RE REVIEWING: Medium Difficulty Clear Padlock for Training
HOW DO YOU RATE THIS PRODUCT?
---
Levi

06 May 2022

Pretty good purchase. Would recommend.

Ados2017

31 Mar 2022

the quality is decent

the quality is decent, good choice for practice.

dscaltrito

25 Mar 2022

fast shipping with good quality

fast shipping with good quality

Michael

18 Mar 2022

It is suit for me

Nice tool for beginners!

Leonard

08 Mar 2022

Fast and very nice

Looks great and work great with fast delivery thank you for this product

Johnson

29 Oct 2021

Nice Shopping Experience

Great experience ordering from this site. Have ordered off here twice and both times my order showed up fast and any questions I had were answered the same day by customer service. 10/10 will definitely order from here again.

ARAM H.

25 Aug 2021

Great Product

This is a great product to understand how locks work and how to manipulate the flaws in them to pick them open. I have purchased the beginner kit and the advanced padlock. Reading the manual first is a must and then practice.. practice.. practice.. It's all in the feel.. ( don't get frustrated it take time) then you will know which pins have sheared in order to open the lock. Highly recommend this product. Also the customer service is fantastic. One of my training locks was defective; the locking pins got loose inside the lock and the lock could no longer be opened with the key nor picked open. I informed the customer service and they sent me a replacement within a few days. A+++

Graydon M.

13 Aug 2021

Great practice lock

Very good practice lock. Easy to see what your pick is doing when you need to look as well as feel.

Bowden W.

31 Jul 2021

Beginner picker, enjoyed this

Using this lock and the kit i got from Lockpickmall i was able to quickly pick up on lock picking, its fun and the lock provides a decent challenge, i usually use on hand to cover it up so i cant see the pins and can usually get it, but thanks to the clear bit. Its easy to just look inside and see what im doing, nd correct that

Gregory K.

21 Jul 2021

Very good

Very good a little more difficult than I thought it would be but fun.