How important is a key override for your keyless locks
2023-02-28 08:40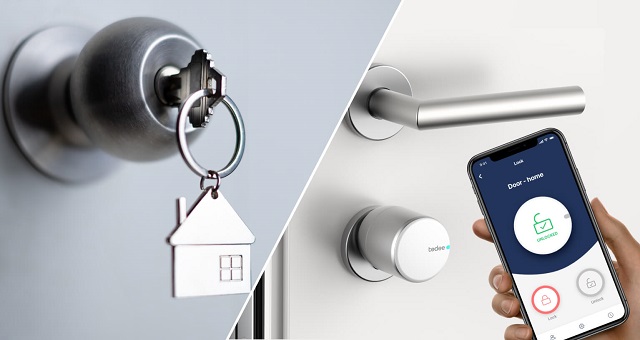 Keyless locks offer unparalleled convenience and ease of use. For starters, keyless locks completely eliminate the hassle of keeping up with keys and the possibility of them falling into the wrong hands. While modern technology has provided us with highly reliable electronic keyless locks, there can be failures in rare cases, in which case you will need some way to override the locking mechanism so that you do not get locked out.
Fortunately, there are several keyless locks with key override features that enable you to manually unlock your device in any situation that may require emergency access. The last thing you want is to lose access to vital locations in an emergency; Keyless locks with key coverage eliminate this possibility entirely.
1. Schlage FE595 - This flexible electronic lock allows you to switch between automatically relocking and unlocking, and has a Level 2 security rating, making it ideal for a variety of residential applications including apartment buildings, houses, pool fences, and more. The FE595 features epoxy-coated silicone rubber buttons that resist wear and protect fingers, as well as work in the rain, even when you're wearing gloves. The lock's memory allows you to program up to 19 different access codes, and you can install the lock in minutes using only a screwdriver. The FE595 battery lasts up to three years under normal use, and the lock will alert you when the battery is low.
2. Trilogy T2 DL2700 -- DL2700 offers strong protection and rugged durability for commercial applications including hospitals, airports, schools, pharmacies, offices, and more. The destruction-proof button lock holds up to 100 users and can be programmed on the keyboard. The DL2700 is simple to install and can be retrofitted with most digital locks and cylindrical locks. The key cover for this lock consists of a 6-pin standard cylinder with a Schlage SC1 key slot.
3. Kaba E-Plex E2031XS - This lightweight door lock is ideal for a wide range of commercial applications and can be used for exterior or interior doors. The lock is fully keyboard-programmable and features an audit trail and a software-based management tool. The E2031XS gives you 100,000 lock cycles before the battery needs to be replaced, and does not lose your lock data even if the battery fails. The E2031XS manual key coverage feature uses the standard keylever Kaba cylinder and Schlage Type C key slot. In addition, the keybarrel is cleverly hidden for added security.
Choosing one of the keyless locks listed above will not only provide you with the best convenience and security, but thanks to the key coverage feature, it will also ensure that you are prepared for any situation that may require emergency access. By the way, if you lost your key for your door lock, you can choose to prepare some
Locksmith Supplies
at lockpickmall.com, cheapest price ever!