How to Pick a Car Lock with a Paperclip
2021-11-23 08:46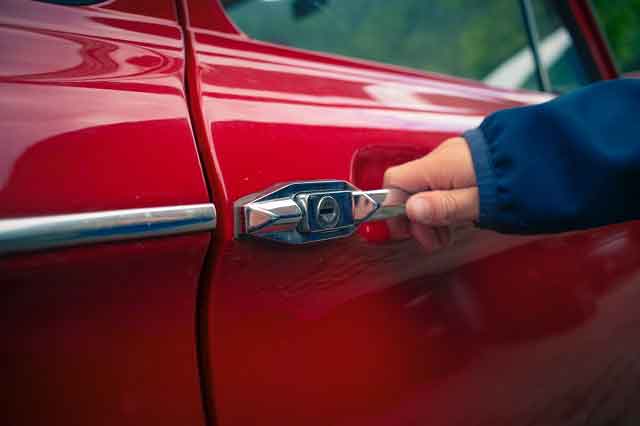 Can you actually pick a lock with a paperclip? How do you pick a car door lock? These are two questions people want to find answer on if they miss the key, and in this situation how do they pick a car lock? To help you solve the problem, we list the method to pick a car lock with a paperclip for you!
What You'll Need
·2 metal paper clips — the sturdier the better. Don't use plastic paper clips. They'll just break.
·Pair of pliers (like you'd find on a Leatherman)
How to Pick a Lock with Paper Clips
Make Your Tension Wrench
Straighten one of your paper clips, but keep one end still bent. Squeeze the two parts together. This is the part that will go into the lock. Using pliers, bend the long, straight end of the paper clip 90 degrees to form the handle of a tension wrench.
Make Your Rake
Straighten the second paperclip. Hold the end of the paper clip with pliers and bend the long part 90 degrees to form the first ridge in the rake. Move the pliers to the long part of the paper clip and bend it 90 degrees. Keep doing this until there are 3 ridges on the paper clip. With your jerry-rigged lock picking set, you're ready to pick your tumbler lock. Just follow the instructions in our how to pick a lock article.
And this method is suit for the unlocking door. I'm locked out of My House. How Can I Get In? Unless your home has an electronic lock with a touch pad, you'll see a keyhole for the lockset and perhaps one for the deadbolt. Hopefully, you know which of these is locked. If both are, no problem; you can open each one in turn. The paper clip lock pick relies on two tools. The first is the pick itself, which is a straightened-out paper clip, and the second is a tension wrench, which you make by forming a 90-degree bend on the end of a second paper clip (or half of the original paper clip if that's all you has). You need the wrench to maintain tension on the lock while you do the actual picking.
In these two situation, you can use a paperclip to unlock the door, you can also choose to purchase
Car Lock Picks
or Lock Picks for Doors at lockpickmall.com. Unlock the door easily using our cheapest offers!