Pro Practice Lock Kit and Credit Card Lock Pick Set

5 reviews
$ 23.99
*Clear practice with set of keys

*Lock pick set in snap closure case

*Learn to pick a lock just like a professional

*Comes with instructions

*Perfect for beginners
*Credit card lock pick set
*Clear practice with set of keys
*Learn to pick a lock just like a professional
*Comes with instructions
*Perfect for beginners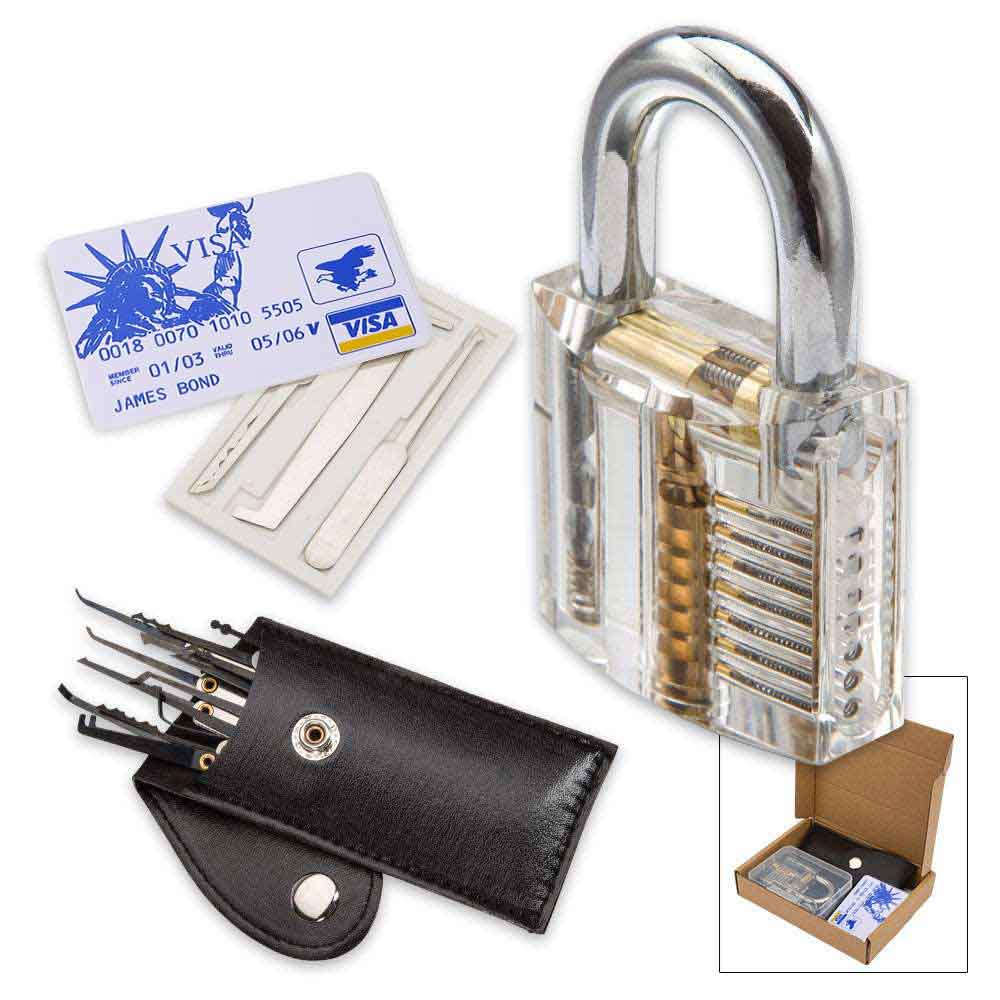 Our Secure Pro Practice Lock and Lock Pick Kit is a great way to learn and hone your lock picking skills. It doesn't matter whether you're a professional or a beginner, practice makes perfect. The kit comes with a clear plastic practice padlock that allows you to see all of its inner workings so that you can understand the use of each part of a padlock, from the tiniest pin to the shackle and springs. A 15-piece set of different lock picks, in a snap closure case, lets you start picking the practice lock right out of the box. The kit also includes a full sized
lock pick set
hidden inside what appears to be a credit card. A set of two master keys are also included.
THANKS FOR COMING TO LOCKPICKMALL
WRITE YOUR OWN REVIEW
YOU'RE REVIEWING: Pro Practice Lock Kit and Credit Card Lock Pick Set
HOW DO YOU RATE THIS PRODUCT?
---
Ethan

06 May 2022

worth the price

Not bad at all, I'd say it was worth it.

klauspammer

31 Mar 2022

Ava Walters

25 Mar 2022

the delivery speed is slow

The quality is ok except the delivery, it took about 12 days to delivery!

Kris Anderson

10 Mar 2022

good for beginner

Nice set, it's good for beginners!

Steven Duell

18 Oct 2019

Pleasantly surprised at how easy

I had inherited a hope chest from my grandmother, but the key was missing. I ordered this kit and followed the instructions for opening the practice padlock. After about 20 minutes practice on the padlock, I tried opening the hope chest. It took me about 10 minutes to open it up. Found a lot of memories and that picking a lock is easier than I had anticipated. Now I don't trust locks anymore.