Professional Lock Pick Gun Pick Lock Tools

30 reviews
$ 25.99
*Tension wrench tool included

*Lock picking made less tedious

*Rapid fire lock picking method

*Easily fits in glove compartments
Craving a new challenge? Looking for an unforgettable gift?
Discover the art of lock picking with our complete training kit and amaze everyone with your skills!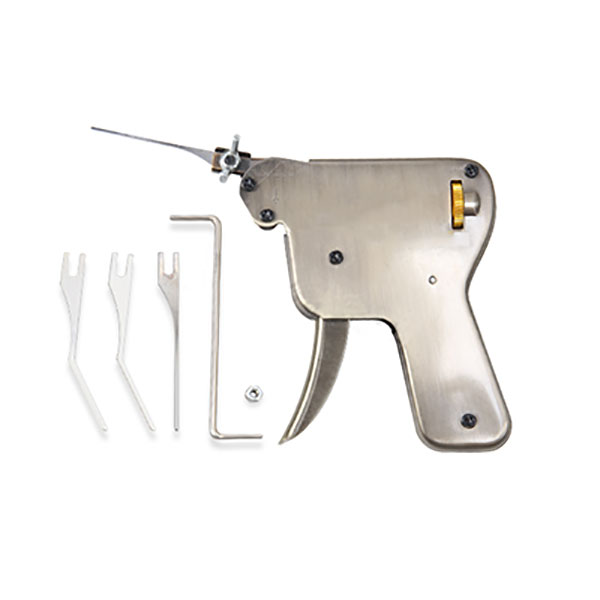 *Three lock picks included
*Tension wrench tool included
*Lock picking made less tedious
*Rapid fire lock picking method
*Easily fits in glove compartments
This
lock pick guns
tool was specifically designed to be inserted into a lock and, with the rapid pull of the trigger, activate all pins at once. The tool comes with three picks and a tension wrench tool. It fits easily in a glove compartment. Conventional hand picking requires the tediously manipulating just one or two pins at a time, so save yourself the trouble and get the Lock Pick Gun now!
THANKS FOR COMING TO LOCKPICKMALL
WRITE YOUR OWN REVIEW
YOU'RE REVIEWING: Professional Lock Pick Gun Pick Lock Tools
HOW DO YOU RATE THIS PRODUCT?
---
Jameson

13 Jul 2022

good company to deal with

will be using LockPickMall again

Ward

06 May 2022

terrific deal speedy delivery as desricbed

Sehle

31 Mar 2022

Nice pastime

Everything great. Works without problems. As always very satisfied. Nice pastime

Hardy

14 Mar 2022

Love the tool

Love the tool. Please state in delivery options how to avoid needing a signature. Had to take a day off work to get the delivery. Other than that I love the thing!

Susan

11 Mar 2022

satisfactory

original packaging, satisfactory

Charlotte

07 Mar 2022

Ivy

04 Mar 2022

Easy lock picking!

If you read the directions, and pay attention to the guide, you will be picking these locks in no time. I have to go buy some others to practice on now.

Hardy

28 Feb 2022

I will come back agin after using it

This is the best pick gun I have ever used. It's built like tank.

Riley

24 Feb 2022

waiting for using it

haven't opened any local, but I think it works

Bard

21 Feb 2022

Fantastic Tool

Fantastic! I tried them on 4 different padlocks and they worked on all 4. They were very fast in planning the locks.