Secure Pro Clear Practice Padlock for Beginner

3 reviews
$ 10.99
*Great training tool for locksmiths

*See inner workings through clear shell

*Gain greater understanding of operation

*Used in many low to high security locks

*Provides trial-and-error opportunity

*Learn or develop padlock picking skills
*Great training tool for locksmiths
*Includes 2 master keys
*See inner workings through clear shell
*Gain greater understanding of operation
*Used in many low to high security locks
*Provides trial-and-error opportunity
*Learn or develop padlock picking skills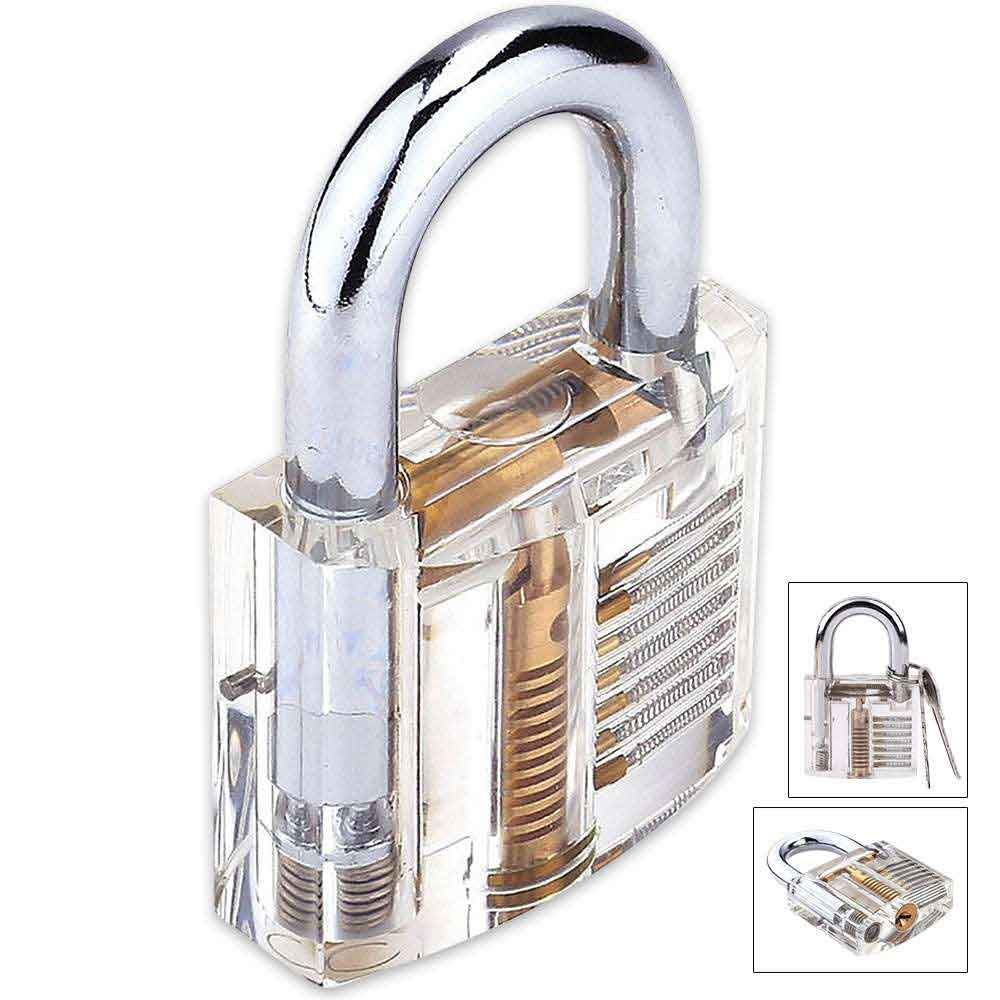 Whether a beginning lock picker or a veteran locksmith, everyone needs
practice lock
, and this clear practice lock is a great way to learn and hone your skills. With its transparent shell, this easy-to-use practice lock allows you to see the inner workings of a standard padlock and, thus, develop a greater understanding of its operation. It also affords a chance at trial and error with no problematic consequences, before attempting to tackle the genuine article. Includes two master keys. Measures 3" x 2".
THANKS FOR COMING TO LOCKPICKMALL
WRITE YOUR OWN REVIEW
YOU'RE REVIEWING: Secure Pro Clear Practice Padlock for Beginner
HOW DO YOU RATE THIS PRODUCT?
---
Gene

13 Jun 2023

nice set for beginners like me

Joyce

06 May 2022

thanks for everything very happy

James

14 Mar 2022

It is good for beginners

good for beginners