Blue Lock Pick Kit and Pro Practice Lock for Beginners

6 reviews
USD28.99 USD19.99
*Blue practice padlock with set of keys

*Learn to pick a lock just like a professional

*Perfect for beginners

*Comes with instructions
Our Secure Pro Practice Lock and
Lock Pick Set
is a great way to learn and hone your lock picking skills. The kit comes with a clear blue plastic practice padlock that allows you to see all of its inner workings so that you can understand the use of each part of a padlock, from the tiniest pin to the shackle and springs. It doesn't matter whether you're a professional or a beginner, practice makes perfect. A 15-piece set of different lock picks, in a snap closure case, lets you start picking the practice lock right out of the box. A set of two master keys are also included.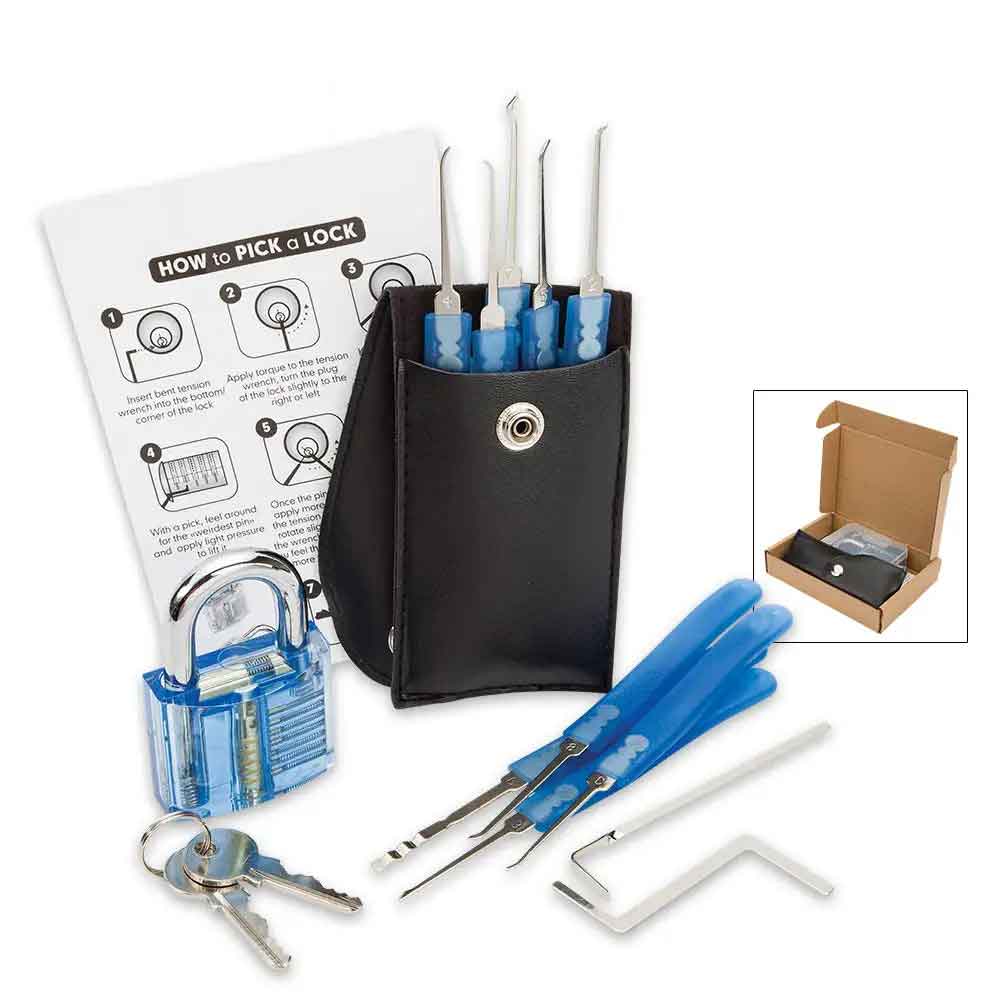 *Blue practice padlock with set of keys
*Learn to pick a lock just like a professional
*Perfect for beginners
*Comes with instructions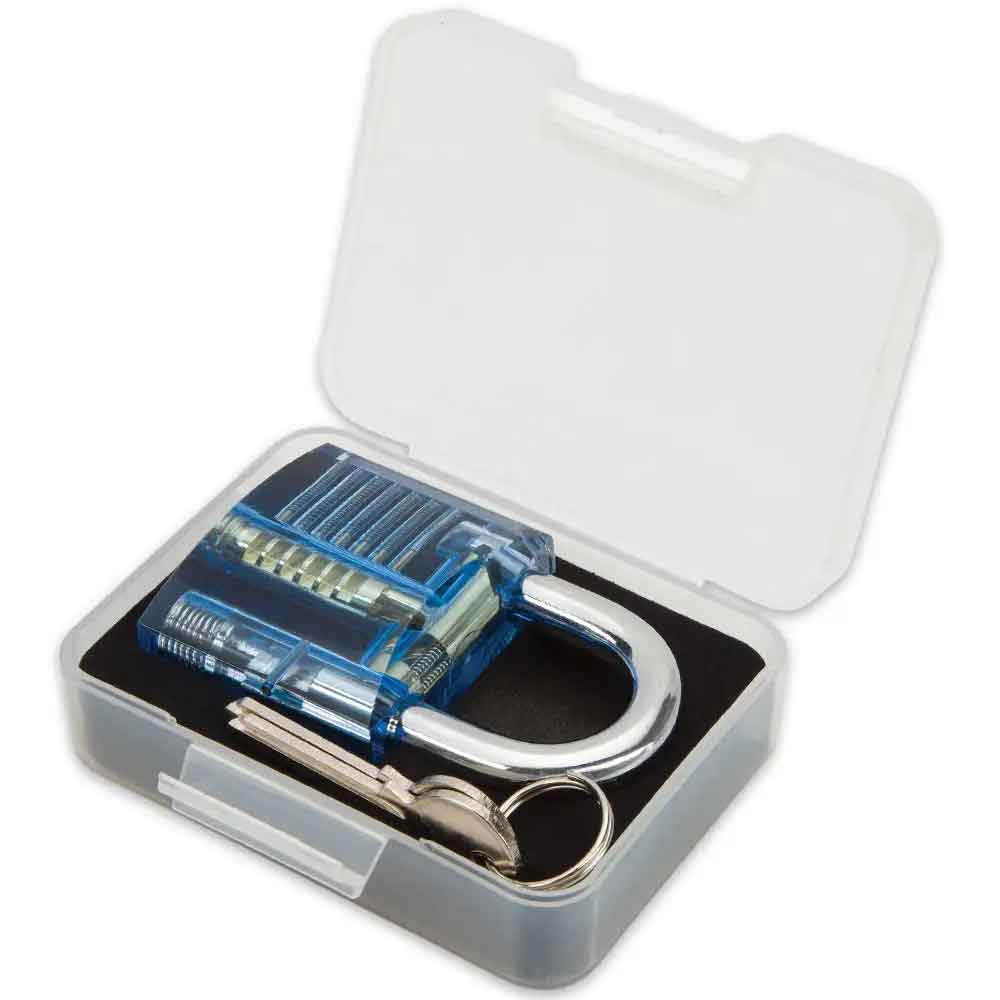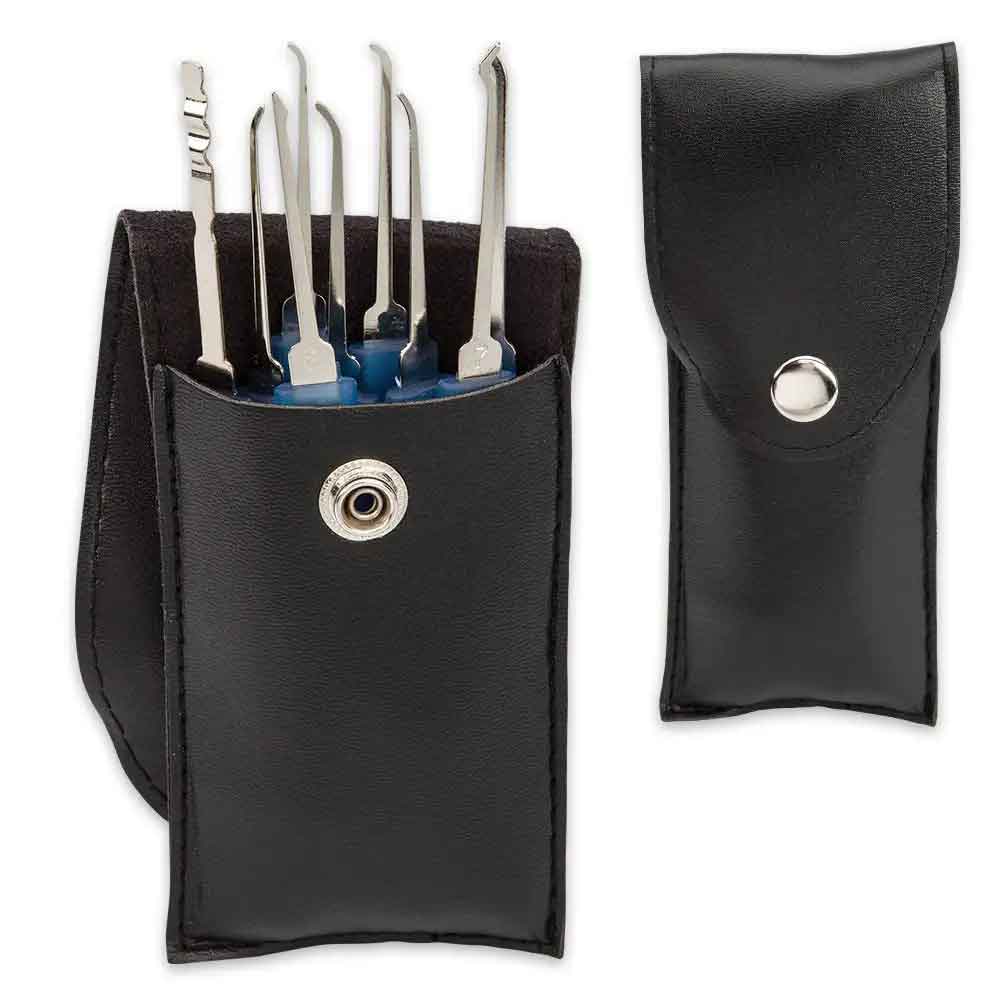 THANKS FOR COMING TO LOCKPICKMALL
WRITE YOUR OWN REVIEW
YOU'RE REVIEWING: Blue Lock Pick Kit and Pro Practice Lock for Beginners
HOW DO YOU RATE THIS PRODUCT?
---
Erik

09 Nov 2021

Good So far

Fun to use. Took me about an hour or so to get use to it but once I got the hang of it works well. Good quality.

Johnson

07 Nov 2021

Lockpickmall is great

Great experience ordering from this site. Have ordered off here twice and both times my order showed up fast and any questions I had were answered the same day by customer service. 10/10 will definitely order from here again.

Michael

29 Oct 2021

I love it

This thing is ridiculously good and what you are looking for in a lockpick tool it's all you need God bless and enjoy open the doors to your life.

Jane

27 Oct 2021

Fast Shipping

High quality shim set - THANKS!

Super fast shipping.

Chenchen

11 Oct 2021

Super Fast Delivery!

Really well made Blue Lock Pick Kit . Hard to find a kit with this variety at a beginner price level. Love it so much!

Anonymous

28 Dec 2018

Lock pick

This was A great learning toolkit I would recommend this product to anyone who wants to learn lock picking techniques