Jackknife Folding Lock Pick Set & Practice Lock

44 reviews
$ 19.99
This covert

lock picking

dream contains the following versatile picks:

Half Diamond

Hook Pick

City Rake

S-Rake

Deforest Pick

Tension Tool
Craving a new challenge? Looking for an unforgettable gift?
Discover the art of lock picking with our complete training kit and amaze everyone with your skills!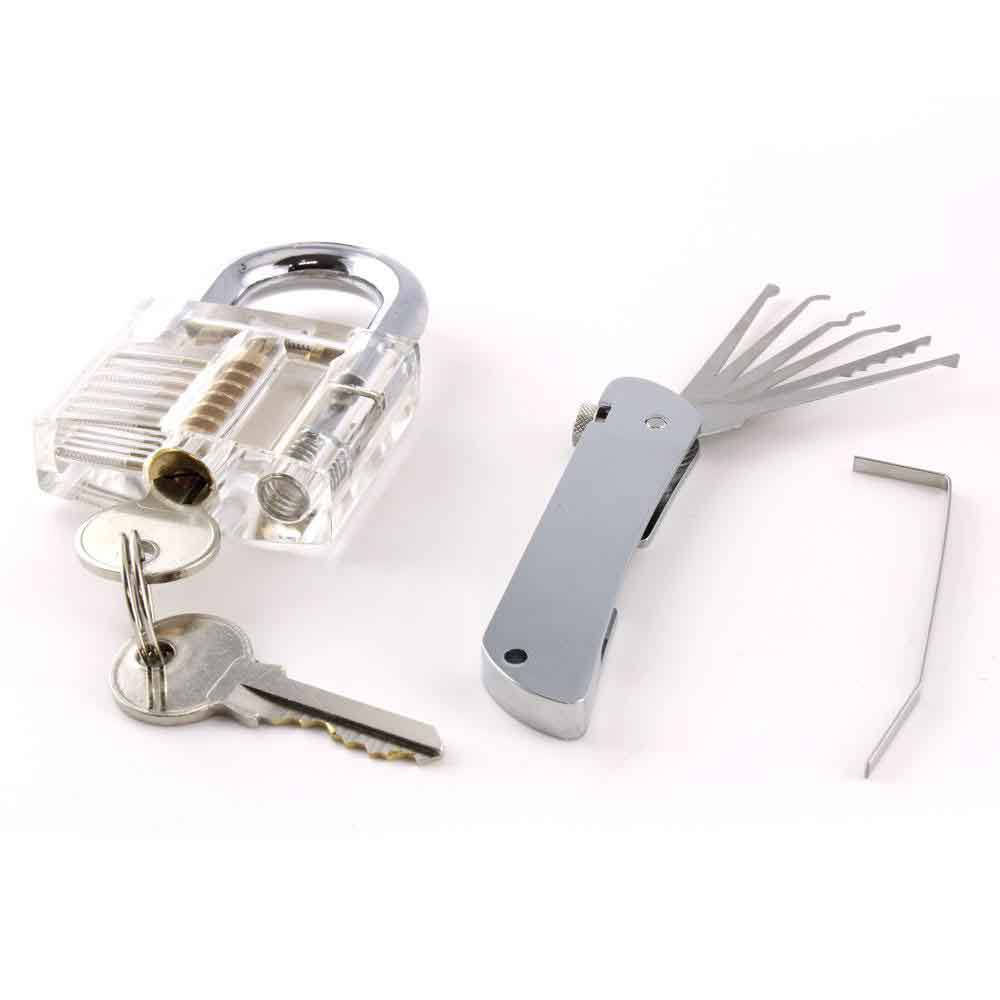 This covert lock picking dream contains the following versatile picks:
*Half Diamond
*Hook Pick
*Deforest Pick
*City Rake
*S-Rake
*Tension Tool
*Precise manufacturing and experienced design means you can pick locks with confidence.
The design is pure elegance, a solid, pleasing weight combining an array of the most effective lock picks and a tension wrench, which clips satisfyingly into the back. Everything you need to pick locks, anywhere, anytime.
The locking nut on the side tightens the selected pick into place, just flip them out, choose a pick and go. There's no wiggle, no wobble, just stunning design and devastatingly effective lock picking wickedness.
You get to be James Bond, Ethan Hunt, Jason Bourne, this is one of the most impressive lock pick selections, always accessible in your pocket that you can own.
Not only do you get lock picker kudos, but get this universal lock pick tool out and you'll be amazing in any situation.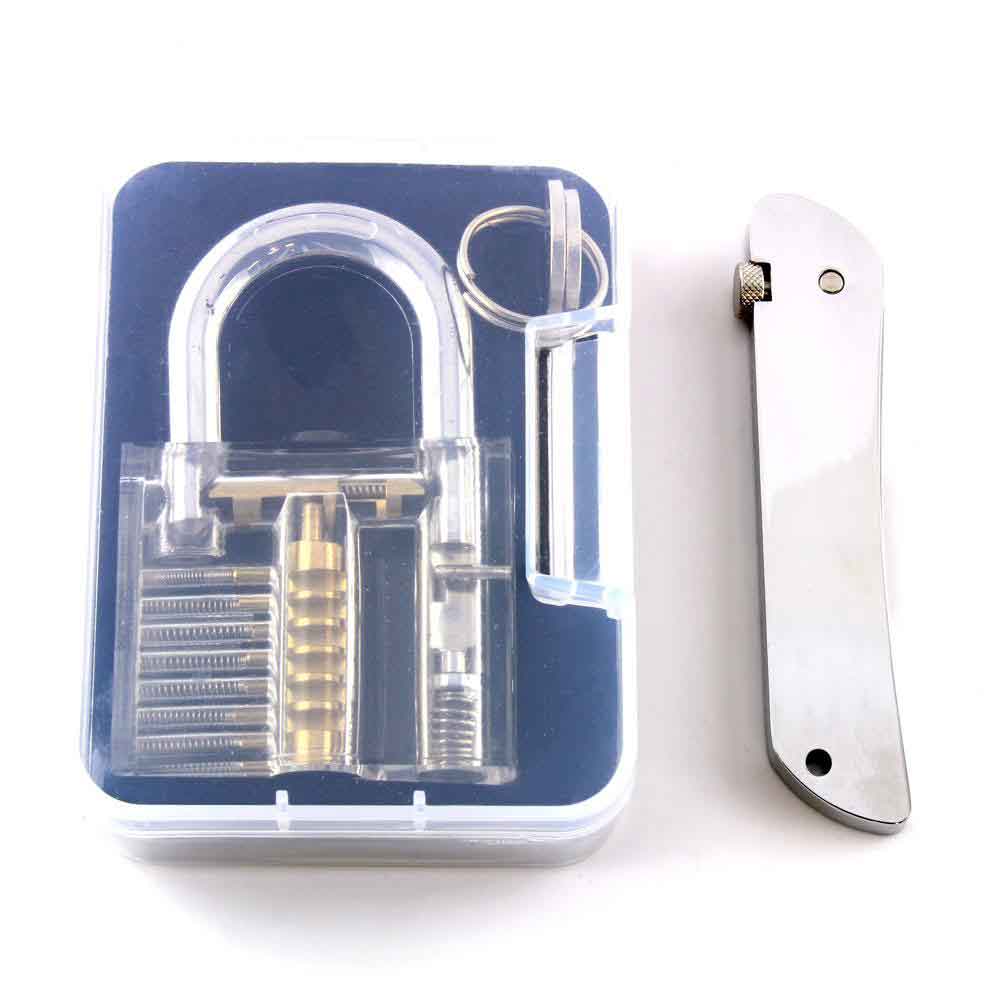 It's so slick, so shiny, so utterly stylish, and it picks locks.
Add this superbly versatile piece of
lock pick kit
to your EDC set or carry it around with you in case of emergencies, or learn to lock pick with our multitool and practice lock bundles - available in the dropdown.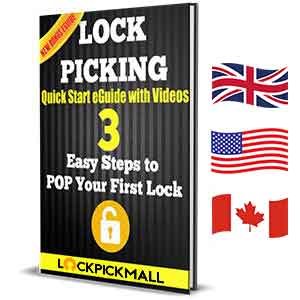 Beginner guide(Download Now)
◆ Pick your first lock by following the step-by-step instructions in our Quick Start E-Guide.
◆ Easy to read, includes videos and illustrations to help you get started.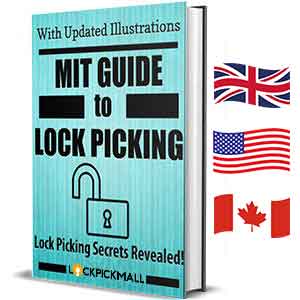 Advanced guide(Download Now)
◆ Dive deeper into the world of lockpicking with our second E-Guide.
◆ Learn the most advanced techniques that will help you pick even some of the most secure locks out there!
THANKS FOR COMING TO LOCKPICKMALL
WRITE YOUR OWN REVIEW
YOU'RE REVIEWING: Jackknife Folding Lock Pick Set & Practice Lock
HOW DO YOU RATE THIS PRODUCT?
---
Ethan

06 Dec 2022

Only thing that would make it better would be the delivery speed. Still well worth it for the price.

Felix

29 Jun 2022

especially like the PRACTICE LOCK, it helps me learn more about locks

Mark

06 May 2022

Not too bad. Does the job

BG

31 Mar 2022

exactly what I was expecting

nice, exactly what I was expecting same as picture, strong and easy to use I have already started opening locks with it, thank you

David

10 Mar 2022

It is compact

It is compact and every thing you need in an emergency.

Wayne G.

12 Aug 2021

Lock pic

Well I havnt picked a lock yet but I'm trying lol

Daniel K.

25 Jul 2021

Nice and discreet

Arrived on time and well-packaged. Nice looking tool set. The picks are thinner than I am used to, but I am just starting out. The metal is springy and strong, and I had no issues exerting pressure with them. The tension wrench is tricky to take out and put in, but not a problem once you get it.rnrnOverall, it is easy in the pocket, without feeling bulky. I feel like it can be handy on those rare times when I suddenly need the tools. I can adjust to the slightly different feel of the tools without problems. I may buy one for my brother!

Michael D.

20 Jul 2021

Great quality, reasonable prices

I don't know why people bother with the cheap Chinese lock pick kits with 30 tools. When you're starting out you really don't need that much variety and you're MORE likely to break cheap tools than quality ones. The jackknife lock pick multitool has everything you need to pick most common locks on the go. I bought two, one to leave in my truck and one to carry when traveling.

Rick M.

07 Jul 2021

Great Quality

I was impressed with the quality. I have owned several of these jackknife pick tools. This is the best made of them all. I would highly recommend it.

Andrew C.

30 Jun 2021

Nice tool

It's a nice tool