3 PCS Locksmith Tools with Transparent 7 Pin Tubular Lock Cylinder

95 reviews
$ 35.99
Tubular 7 Pins Lock Pick Tools

Color : Silver

Material : Stainless steel + aluminum

Specification : 7.0mm, 7.5mm, 7.8mm
Craving a new challenge? Looking for an unforgettable gift?
Discover the art of lock picking with our complete training kit and amaze everyone with your skills!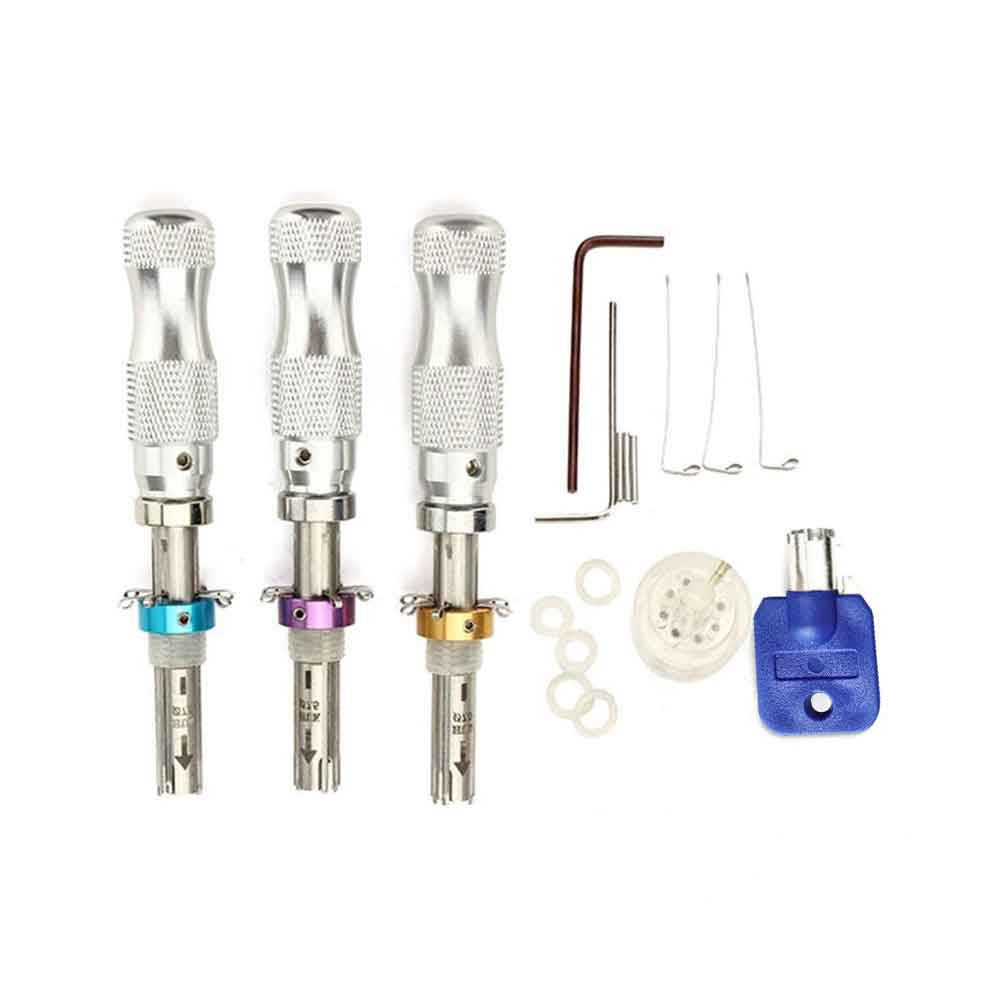 Lock with open chambers on all the moving parts that allow you to see how it work.
You can see clearly that how the pins work when a key is inserted.
You actually can see the pins moving up and down as the key slides into and out of the lock.
Features:
Color : Silver
Material : Stainless steel + aluminum
Specification : 7.0mm, 7.5mm, 7.8mm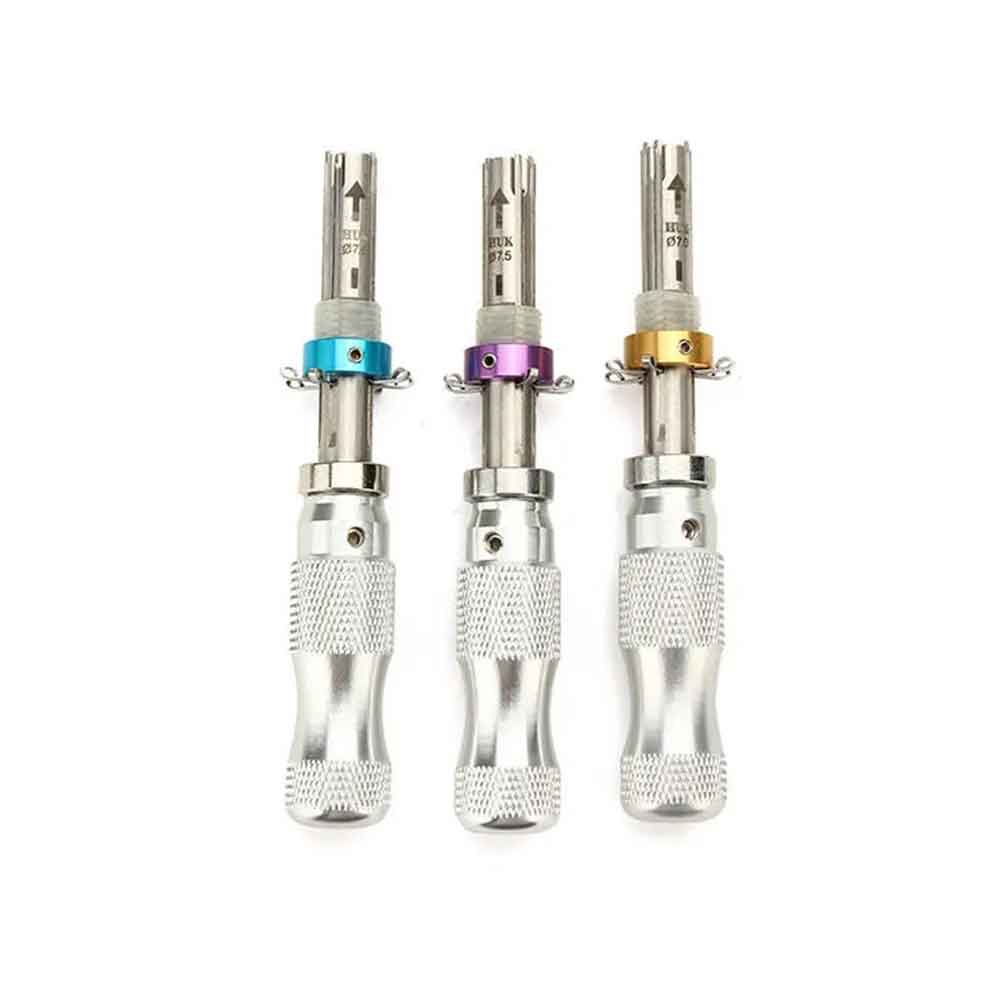 3 x 7 Pins Lock Pick Tool (Full kit accessories)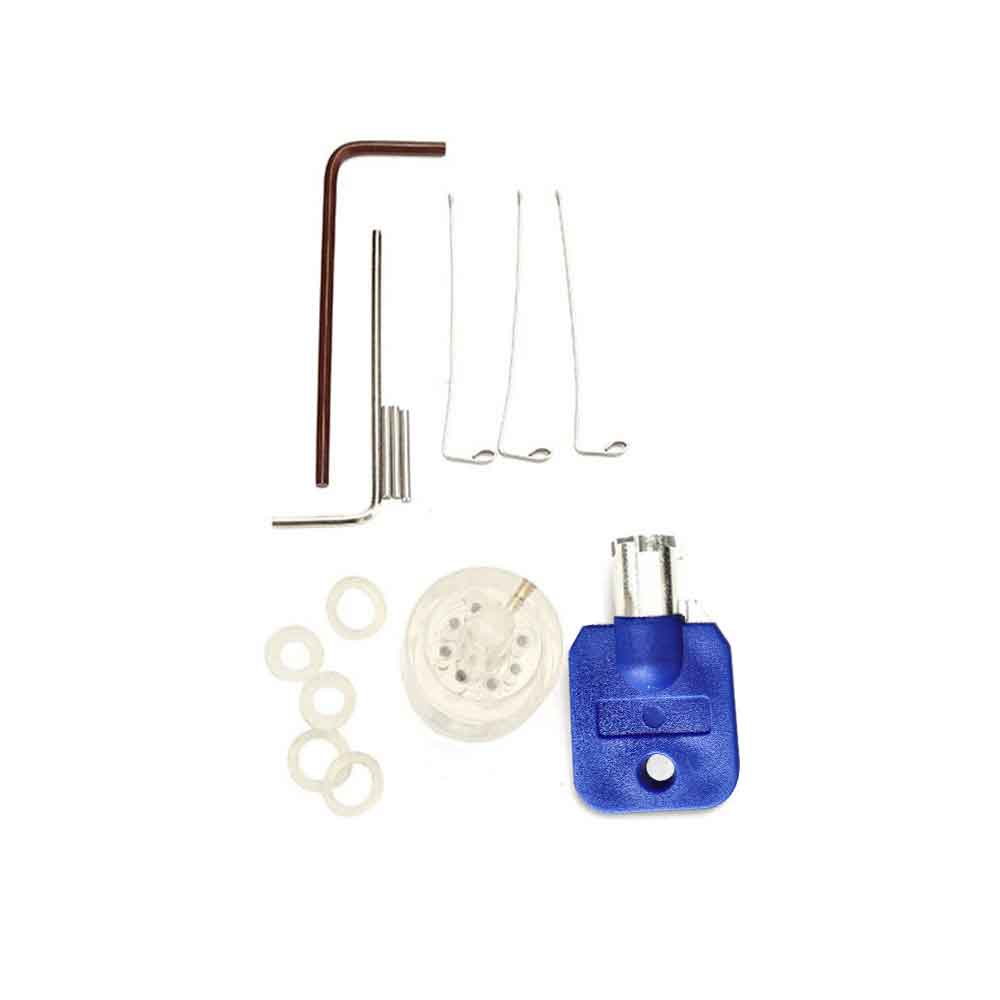 1 x 7 Pins Plum Flower Cutaway Practice Transparent Lock with 1 key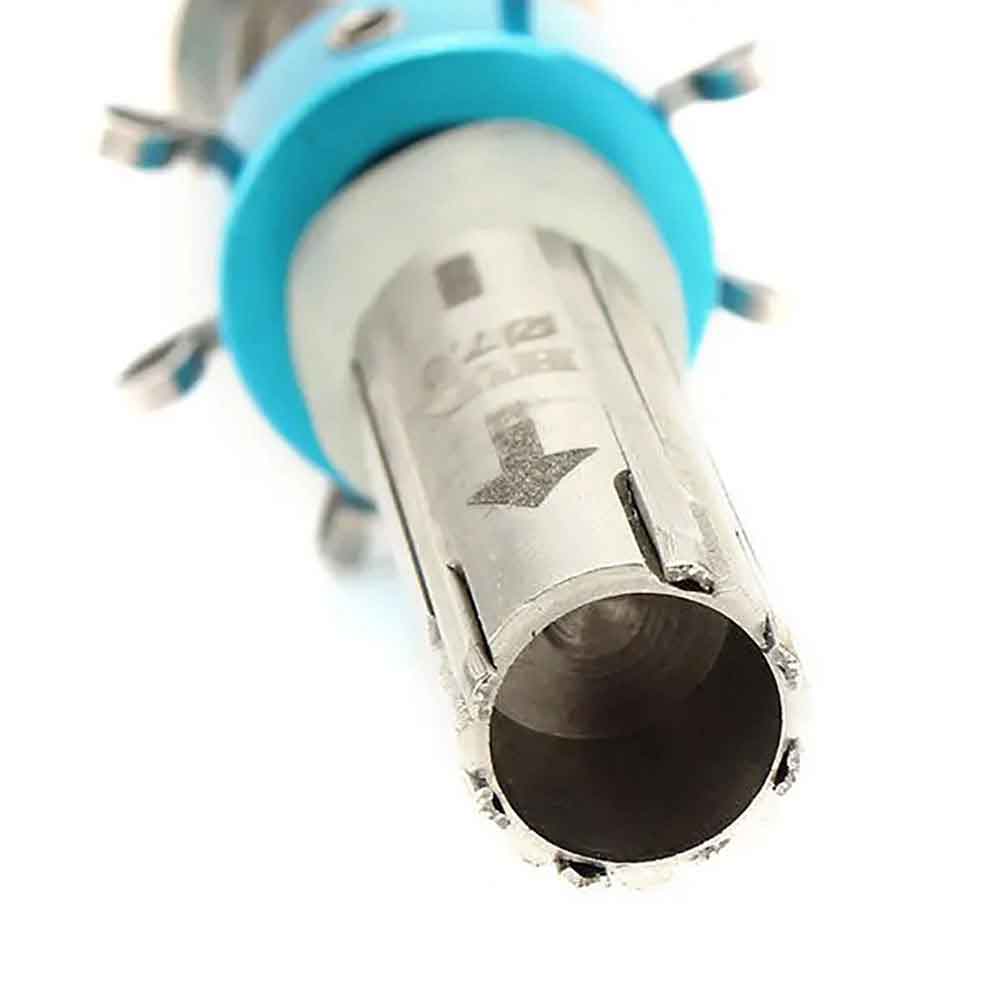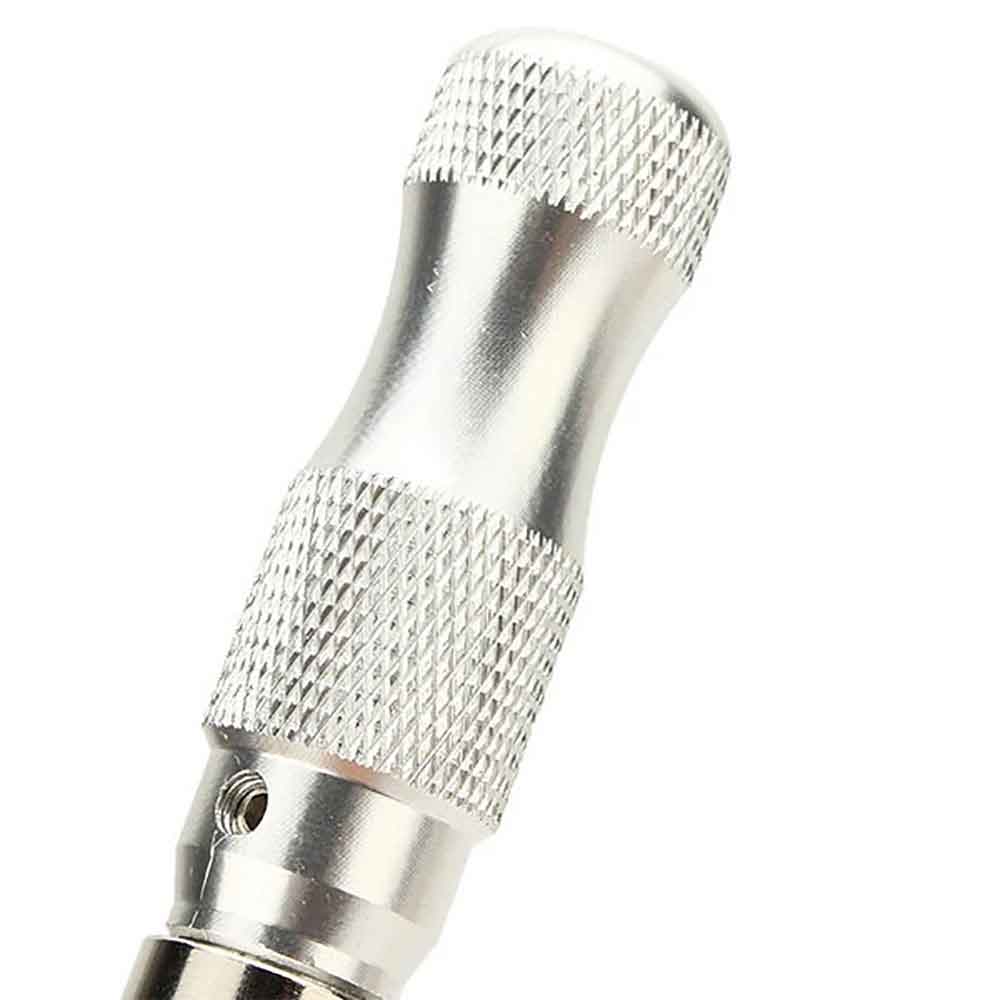 Specification : 7.0mm, 7.5mm, 7.8mm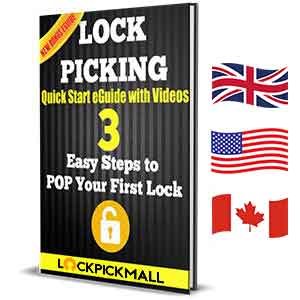 Beginner guide(Download Now)
◆ Pick your first lock by following the step-by-step instructions in our Quick Start E-Guide.
◆ Easy to read, includes videos and illustrations to help you get started.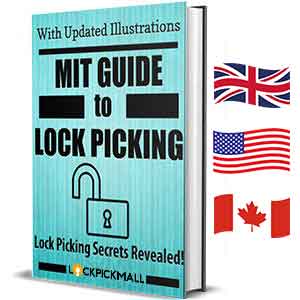 Advanced guide(Download Now)
◆ Dive deeper into the world of lockpicking with our second E-Guide.
◆ Learn the most advanced techniques that will help you pick even some of the most secure locks out there!
THANKS FOR COMING TO LOCKPICKMALL
WRITE YOUR OWN REVIEW
YOU'RE REVIEWING: 3 PCS Locksmith Tools with Transparent 7 Pin Tubular Lock Cylinder
HOW DO YOU RATE THIS PRODUCT?
---
Cecile

21 May 2022

Works great

Works great if you know how to use it. Only used it once but could tell it is different than my other lock picking tools. Comfortable and case that comes with it is nice.

Dick

16 May 2022

A great addition to my Lock Picking Set. Makes them much more comfortable to use.

Alpha

12 May 2022

Earl

06 May 2022

worth the price

Good picks for the buck. Happy with my purchase.

Amare

25 Apr 2022

quality tools

This set has some great quality tools. I've found them very useful in my recovery business.

Oswaldo

22 Apr 2022

Very good

I am satified with the quality! Overall, worth the price!

Leslie

19 Apr 2022

Not too bad

Never picked a lock before

Two days later I've picked 3/5 in this set including one non see thru lock I had lying around home.

Cheers

Burnell

15 Apr 2022

Great quality for the price

Great quality for the price, I recommend.

Baron

13 Apr 2022

the quality is perfect and the product seems very sturdy

Stainless steel Product

Bane

09 Apr 2022

quality products

quality steel