Six Perfect Practice Locks for Lock Picker

23 reviews
$ 37.99
Challenge yourself! This ultimate bundle of practice locks is what we recommend for the completist - or as a great gift set to someone that really loves locks and mechanisms.
Throughout the years, we have tested innumerable practice and training locks for locksmiths and pickers. We've ended up with this expansive range that both look interesting, and will help you improve your lock picking skills - beginner or advanced, these are certified great!
Challenge yourself! This ultimate bundle of
practice locks
is what we recommend for the completist - or as a great gift set to someone that really loves locks and mechanisms.
Perfect! These look amazing, and are crafted especially for lock pickers. Try them out and you'll love them as much as we do.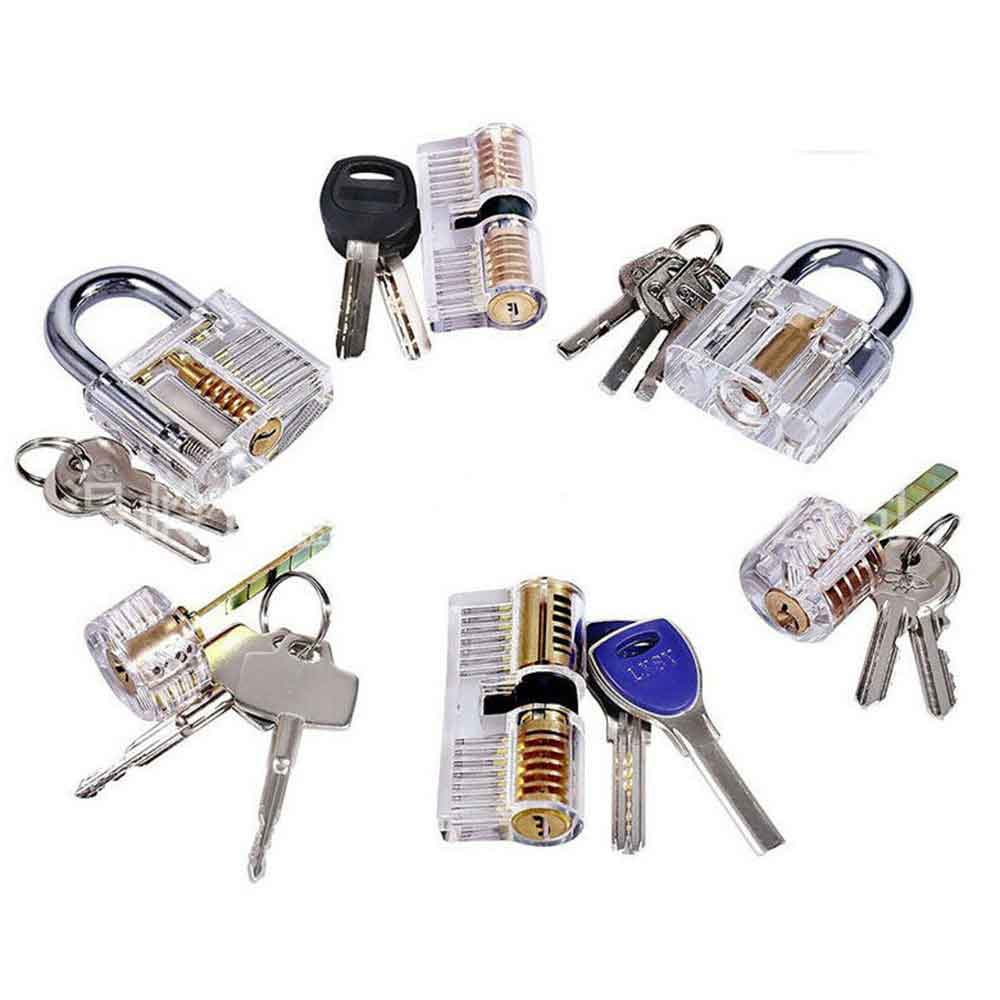 THANKS FOR COMING TO LOCKPICKMALL
WRITE YOUR OWN REVIEW
YOU'RE REVIEWING: Six Perfect Practice Locks for Lock Picker
HOW DO YOU RATE THIS PRODUCT?
---
Jerome

21 May 2022

Well worth the investment

Makes quick work of many locks once you learn how to use it. Well worth the investment.

Carl

16 May 2022

All of the items I've bought have been great so far. The lock was tough for me being a complete beginner but now I've gotten to where it takes just a few seconds to pop it. It was a great learning tool to figure out the normal spacing of pins and get used to the feeling of a pin setting. Love it

Jamal

12 May 2022

Smooth Transaction

Smooth Transaction

Ottp

06 May 2022

overall a great price

It was overall a great price for some high quality items thanks

Hassan

25 Apr 2022

These are much better quality than some picks I bought from a large online source and the price wasn't all that different. I like everything except the delivery, it was about 3 days

Roddy

22 Apr 2022

will buy again at lock pick mall

I am pleased with the over all quality of this beginner sets. I'd buy it again.

Christopher

19 Apr 2022

The instructions were clear and easy to understand. Everything seems to be made of quality material and I managed to pick all the locks within an hour and plan to continue practicing on other types of locks

Aldrich

15 Apr 2022

Great for Practicing

Overall the locks are great. They are supposed to be an easy, medium, and hard level locks, but it feels more like easy, easy, and hard. I also, wish there was a description of the key pins on the double sided tumbler (hard lock). As a beginner, I am having a hard time telling if they are serrated or just spools. So, it would be nice to know for sure so that I can understand a bit of what I'm feeling. It would also be nifty if the top was removable for rekeying, but overall the locks have been great for trying to learn. Would recommened!

Herman

13 Apr 2022

satisfied

Great deal and reliable equipment. This is the 2nd beginner set I've bought and as alway im more than satisfied with it and its capabilities

Kimo

09 Apr 2022

Best Introductory Set Available

There really isn't a better set of tools for the beginning lockpicker, or a picker of any vintage on a budget.
You May Also Like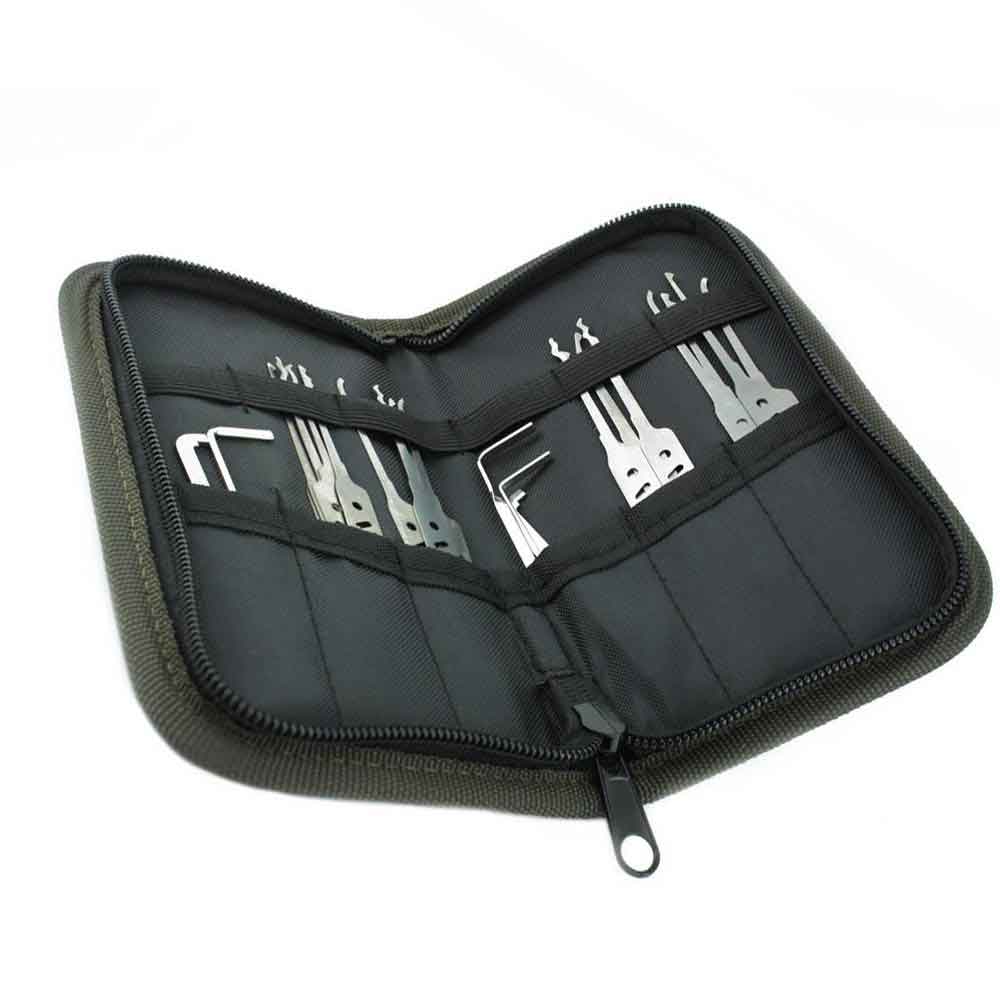 21 Pieces Lock Pick Kits Tool