Three Training Practice Locks for Lock Pickers

116 reviews
$ 19.99
*Made from clear, high quality acrylic

*The finest practice locks around. Anywhere

*These

Practice Locks

allow you to easily identify which pins you are picking

*Sturdy, excellent as training aids

*Practical puzzles for the practically minded

*Individual key sets for each training lock

*These allow you to easily identify which pins you are picking

*Three challenges to keep your hands and mind busy

*Boxed securely in black PVA foam

*These come highly recommended by all of our customers
Craving a new challenge? Looking for an unforgettable gift?
Discover the art of lock picking with our complete training kit and amaze everyone with your skills!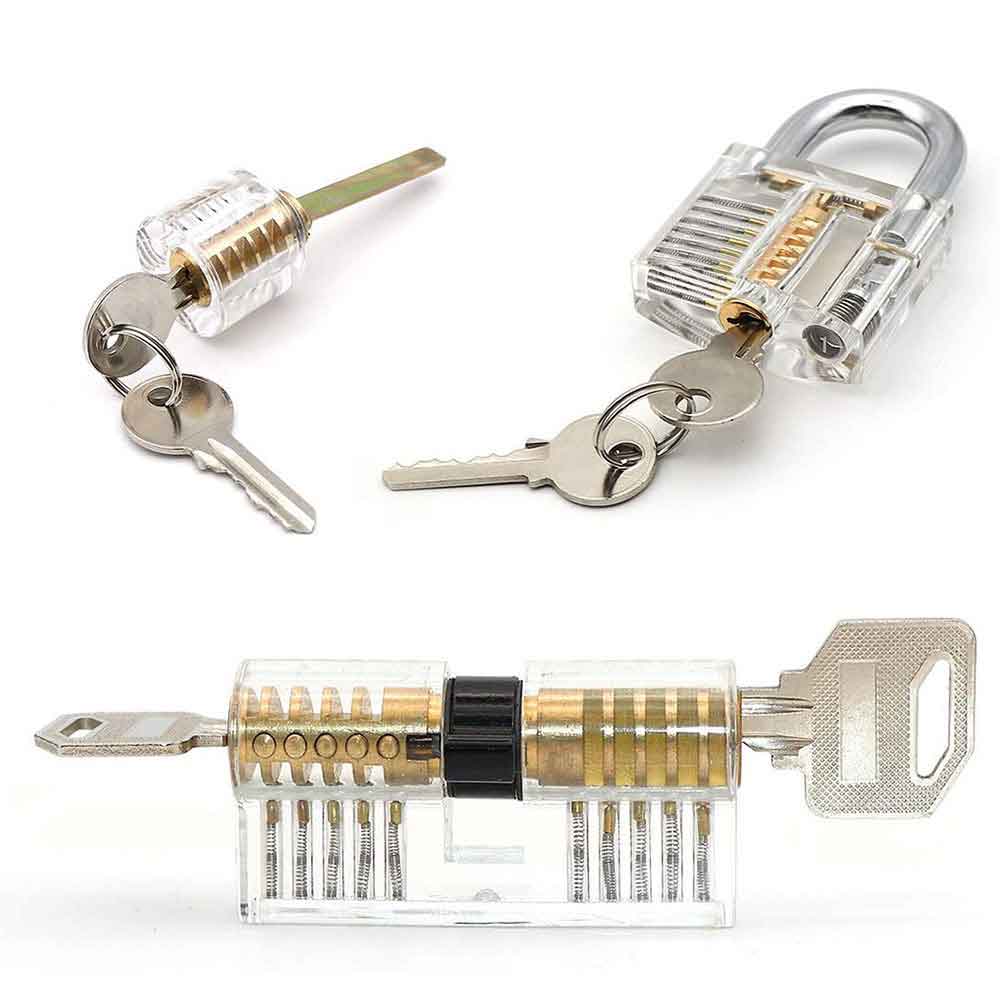 The Dangerfield Set of great locks to pick and practice with contains:
A clear, see-through double-sided practice lock with visible mechanism + keys: get double the practice easily.
A unique crystal-clear practice lock with keys, again ideal for training with your picks. This lock is a joy to hold and we have recommended it before just as a curio for your office or home. It's that well crafted.
Getting the right balance of challenging locks to pick is tricky. Our carefully chosen boxed set provides a perfectly balanced selection to improve your dexterity and skill at picking.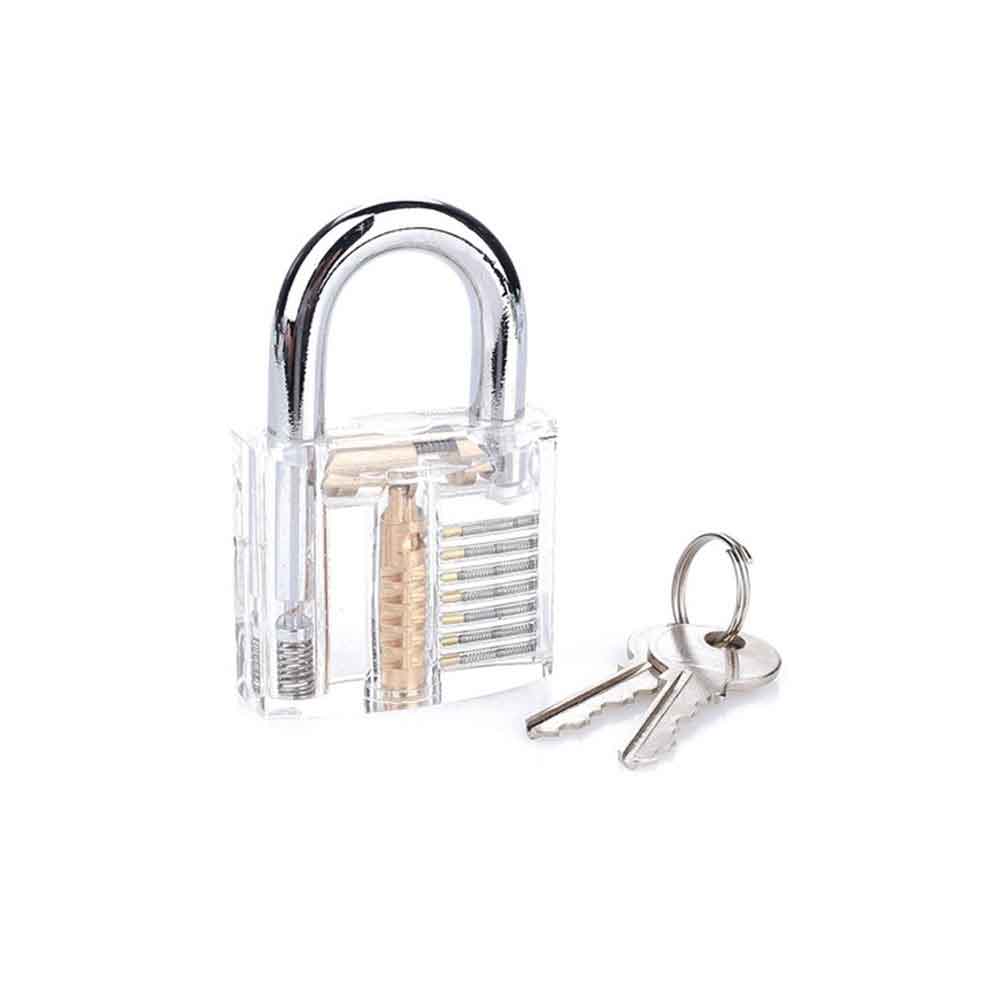 If you have finally committed to a great set of lockpicks, congratulations! However, that is only really half of the story. We also recommend that you also look at our collection of practice and training locks to enhance your lock picking journey.

Whether you're after a series of great practical puzzles or just something to keep your brain active and excited - this bundle of practice locks is ideal and can be winging its way over to you shortly. Just add it to your cart - if we need to convince you further - just read what our other satisfied customers have shared in the reviews they've written below.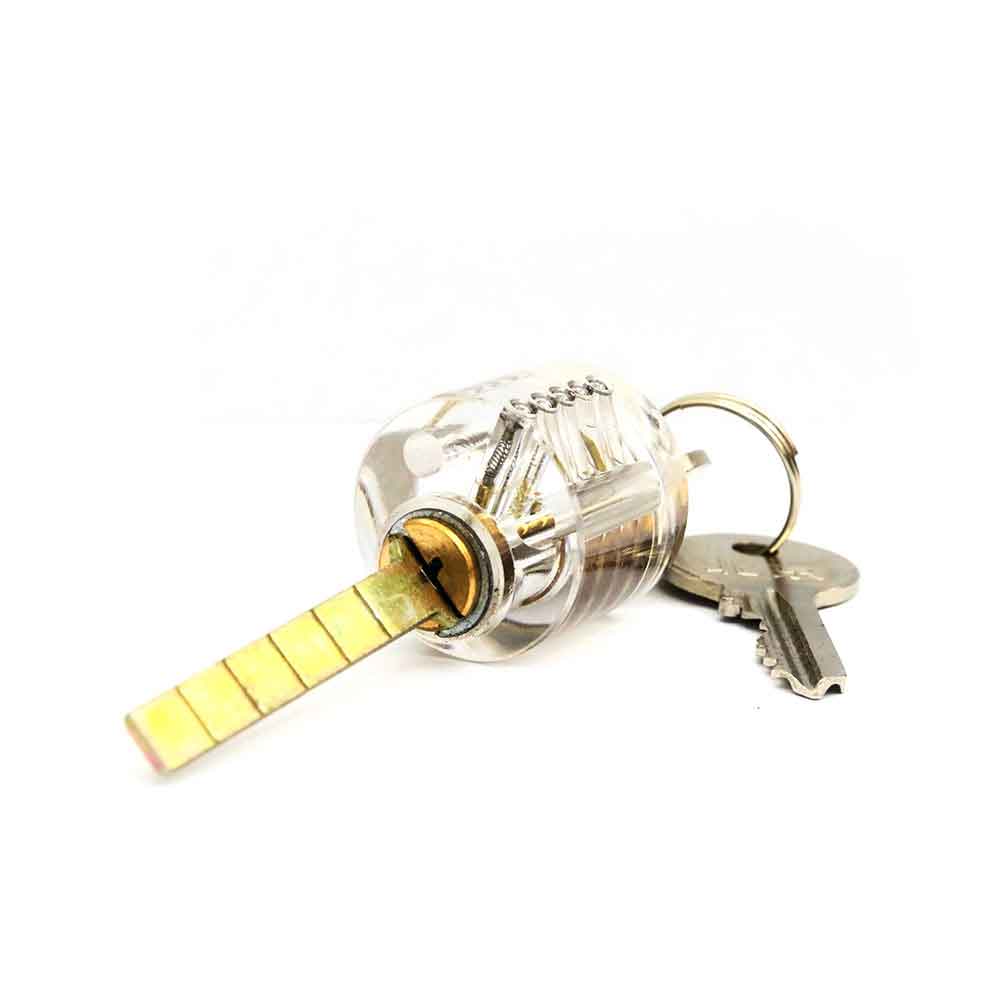 *Made from clear, high quality acrylic
*The finest practice locks around. Anywhere
*These
Practice Locks
allow you to easily identify which pins you are picking
*Sturdy, excellent as training aids
*Practical puzzles for the practically minded
*These allow you to easily identify which pins you are picking
*Three challenges to keep your hands and mind busy
*Boxed securely in black PVA foam
*These come highly recommended by all of our customers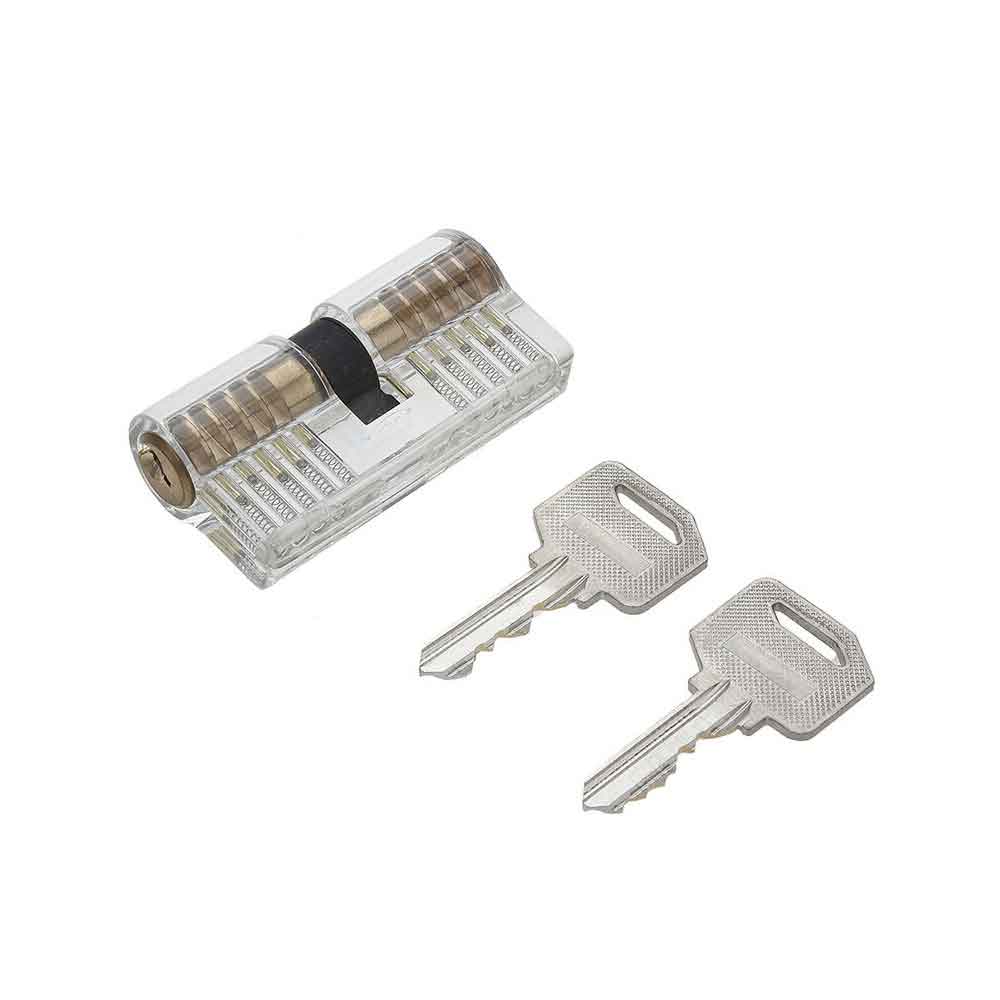 Combine this with a best-selling lock pick set, and our glossy how to pick locks for dummies guide for a perfect gift!

If you want to keep yourself busy for even longer, we also recommend the even more challenging Real World, Brushed Metal Practice Locks box to go with this great clear practice set. A beautiful brushed metal addition, and available as a Dangerfield special bundle next to the buy button. Treat yourself!
THANKS FOR COMING TO LOCKPICKMALL
WRITE YOUR OWN REVIEW
YOU'RE REVIEWING: Three Training Practice Locks for Lock Pickers
HOW DO YOU RATE THIS PRODUCT?
---
Waylen

03 Jan 2023

Made well and above the standard i was expecting. so cute and I'm in awe how well they work...thanks guys...

Waylen

17 Dec 2022

I'd absolutely buy these again, great quality

Lucas

07 Nov 2022

The business and service were superb. Not a single issue. Shipping was expedient and correct. Best business interaction in a long time.

Fernando

17 Aug 2022

Excellent product. Learning quickly to pick locks. Possibilities.

Booker

27 Jul 2022

its ok

What is there to say? I payed, and received my stuff within roughly a week. Seems to be of good quality, but I'm hardly the expert.

Weston

13 Jul 2022

Brilliant tool & easy to use, looking forward to getting more lock picking tools at lockpickmall

Julian

17 Jun 2022

Best gift for my husband! He loves them so much, good quality!

John

11 Jun 2022

These padlocks are perfect for beginners to learn lock picking skills!

Caleb

07 Jun 2022

I'm new to this so this is a great and simple way to begin learning. Looking forward to getting better and picking up more tools.

Loup

21 May 2022

Great set of picks for beginners.