Beginners & Professional 21 Pieces Lock Pick Set w/1 Transparent Training Lock,15 PCS Stainless Steel Lock Picking Kit,5 PCS Credit Card Lock Picking Kit,Exercise Guide

2414 reviews
$ 22.99
PROFESSIONAL KIT: This lock picking training set includes 15 lock picks and 1 black leather bag, which can master the functional and functional principle of the lock faster and better to become the necessary tools and information for professional locksmiths.
HIGH QUALITY: All the picks are made of smooth and high quality stainless steel for a long time. Professional metal handle for comfortable touch, never deformed and broken.
SAFETY DESIGN: The lock picking sets have been polished smooth to effectively reduce the risk of injury, which can perfectly protect your fingers from scratches. The enlarged stainless steel handle not only reduces finger fatigue, it also makes you feel more comfortable holding the tool.
LIGHTWEIGHT AND PROTECTABLE: Our lock pick kit is light and slightly smaller than a mobile phone. The lock opening tools are neatly packed in the storage bag which is very portable to meet your needs of exercise and use anytime anywhere.
ALL SCENES COVERED: This lock picking tool can improve unlocking skills and knowledge, quickly from beginner to advanced locksmith, for any situation like lost keys, locked outside, key mismatch, and for all locks, bike locks, doors, filing cabinets and drawer locks, etc.
Craving a new challenge? Looking for an unforgettable gift?
Discover the art of lock picking with our complete training kit and amaze everyone with your skills!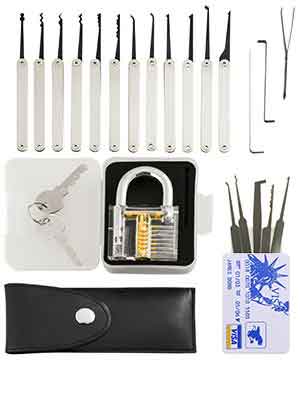 Everything You Need:

The Lockpickmall 15-piece lock picking kit includes everything you need to learn and master lockpicking: from a wide variety of tools to step-by-step easy to follow instructions. No prior knowledge required.
What You Get?
★ 12 Different Lock Picks
★ 3 Tension Wrenches (SUPER STRONG stainless steel wrench included)
★ 5-Piece Credit Card Lock Picking Kit
★ 1 Transparent Training Padlock With 2 Keys
★ 1 Vegan Leather Pouch
★ Beginner's Quick Start E-Guide "3 Steps to Pop Your First Lock"
★ Advanced E-Guide "MIT Guide to Lock Picking"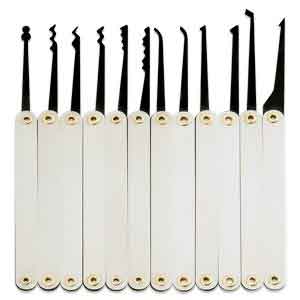 A Pick For Every Lock
◆ This set includes every pick you could ever ask for. With all this wide variety, you'll be ready for any lock that comes your way.
◆ We've also added a broken key extracting tool to help you get out of those common and costly accidents.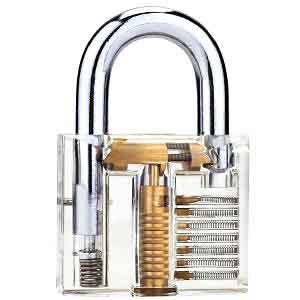 "Peek" Inside
◆ Understanding how locks work is essential before picking one. "Peek" inside the lock mechanism and see how everything works with our transparent padlock.
◆ It won't be long before you feel that incredible satisfaction as you pop it open before your eyes!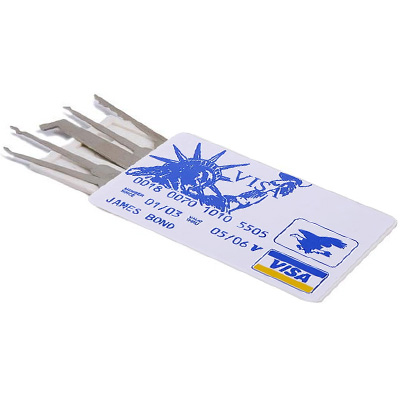 Be Prepared
◆ This ultra-portable lock pick kit includes 5 of the most essential tools.
◆ It discreetly fits in your wallet so you can carry it everywhere, perfect for emergency situations.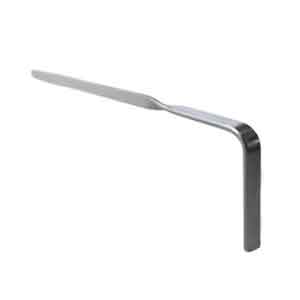 Super-Strong Tension Wrench
◆ We heard your feedback, and now we've replaced our previous tension wrench with a super-strong stainless steel one.
◆ No more worrying about breaking your most important tool!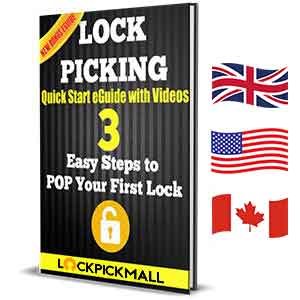 Beginner guide(Download Now)
◆ Pick your first lock by following the step-by-step instructions in our Quick Start E-Guide.
◆ Easy to read, includes videos and illustrations to help you get started.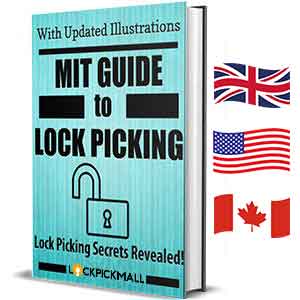 Advanced guide(Download Now)
◆ Dive deeper into the world of lockpicking with our second E-Guide.
◆ Learn the most advanced techniques that will help you pick even some of the most secure locks out there!

THANKS FOR COMING TO LOCKPICKMALL
WRITE YOUR OWN REVIEW
YOU'RE REVIEWING: Beginners & Professional 21 Pieces Lock Pick Set w/1 Transparent Training Lock,15 PCS Stainless Steel Lock Picking Kit,5 PCS Credit Card Lock Picking Kit,Exercise Guide
HOW DO YOU RATE THIS PRODUCT?
---
Nur

06 May 2022

Shipping a bit long but product is good quality and works well

Delano

09 Apr 2022

21 piece pick set

Great all around set of picks and tension bars! Nice little leather case. Well worth the money!

Byron

06 Apr 2022

everything is find except the slow delivery

great pick set for the value. It took a long time to arrive but i have already picked all the locks in my possession with ease. i recommend this pick set.

Michael

31 Mar 2022

Fast delivery

Fast delivery. Product as described. Satisfied and happy customer.

Kim R

25 Mar 2022

Good

Great set of tools,instructions and locks to get you started

Tiffany

18 Mar 2022

thumbs up

I'm not a pro locksmith so I don't need a really expensive kit. It's a great set solid, sturdy and works well. I have a bucket of various padlocks and so far I have not failed to open a single one!

Herman

14 Mar 2022

Good

Good, but would be better if it came with a little bit faster delivery speed

Adolf

11 Mar 2022

as advertised

The item arrived promptly and as advertised. The price was good. I will definitely buy from this seller again.

Louis

07 Mar 2022

fast shipping

Happy with the order, Fast shipping

Amelia

04 Mar 2022

Decent starter kit

I feel the starter kit is real good quality and will last forever. But it is a good start. It's got things you need, and if you find interest in lock picking or obtain more skills, you can always invest in better quality tools. In the future.