31 Pieces Lock Pick Set w/2 Transparent Training Lock,24 PCS Stainless Steel Lock Picking Kit,5 PCS Credit Card Lock Picking Kit,Exercise Guide

125 reviews
$ 28.99
TREMBLING THE LOCKS: With 20 various picks of stainless steel handle and 4 different wrenches, the lock picking set can be used for many mortise locks. More than one skill to open your own house, warehouse, garage or tool box locks
INNOVATIVE DESIGN: The practice padlock is constructed clearly and transparently. You can see all the movements of the pins and understand how a padlock works. So you can gain more experience and improve your skill with this lock pick set
JAMES BOND NEEDED LOCK PICK KIT: The high quality wallet-like lock pick toolkit can let you take and use it anywhere. It is a must for the beginner to be advanced locksmith. Suitable for the guys who like the 007 missions
ONE MORE LIVING SKILL: Follow up the guide we provided, practice the unlock skills with our lock picking tool day to day. You will be a good locksmith soon. You can help your friends if they need, or as a part-time job for a living
AFTER SALES SERVICE: Please contact us if you have any problems about our lock picking set. We'd love to serve you at any time.
Craving a new challenge? Looking for an unforgettable gift?
Discover the art of lock picking with our complete training kit and amaze everyone with your skills!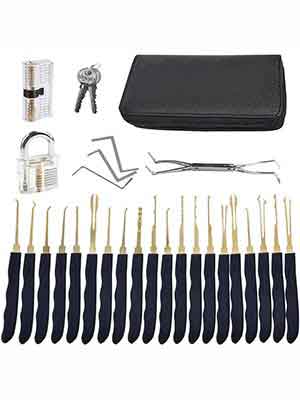 Everything You Need:

The Lockpickmall 26-piece lock picking kit includes everything you need to learn and master lockpicking: from a wide variety of tools to step-by-step easy to follow instructions. No prior knowledge required.
What You Get?
★ 20 Different Lock Picks
★ 4 Tension Wrenches (SUPER STRONG stainless steel wrench included)
★ 5-Piece Credit Card Lock Picking Kit
★ 2 Transparent Training Padlock With 2 Keys
★ 1 Vegan Leather Pouch
★ Beginner's Quick Start E-Guide "3 Steps to Pop Your First Lock"
★ Advanced E-Guide "MIT Guide to Lock Picking"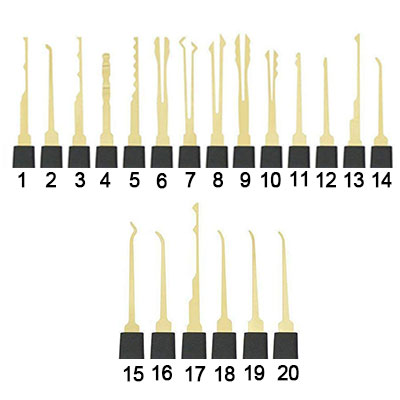 A Pick For Every Lock
◆ This set includes every pick you could ever ask for. With all this wide variety, you'll be ready for any lock that comes your way.
◆ We've also added a broken key extracting tool to help you get out of those common and costly accidents.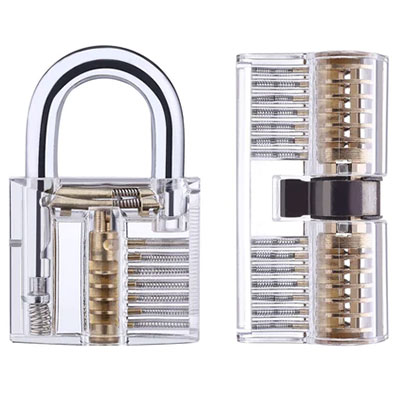 "Peek" Inside
◆ Understanding how locks work is essential before picking one. "Peek" inside the lock mechanism and see how everything works with our transparent padlock.
◆ It won't be long before you feel that incredible satisfaction as you pop it open before your eyes!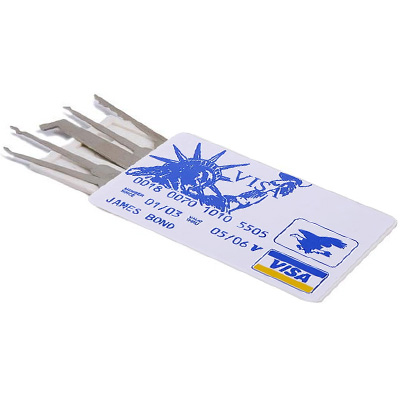 Be Prepared
◆ This ultra-portable lock pick kit includes 5 of the most essential tools.
◆ It discreetly fits in your wallet so you can carry it everywhere, perfect for emergency situations.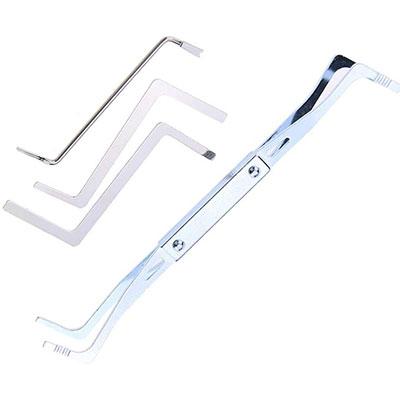 Tension Wrenches & Auto Tension Tool
◆ We heard your feedback, and now we've replaced our previous tension wrench with a super-strong stainless steel one.
◆ No more worrying about breaking your most important tool!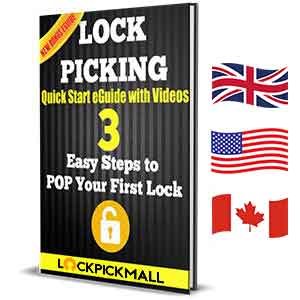 Beginner guide(Download Now)
◆ Pick your first lock by following the step-by-step instructions in our Quick Start E-Guide.
◆ Easy to read, includes videos and illustrations to help you get started.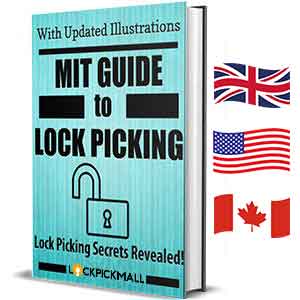 Advanced guide(Download Now)
◆ Dive deeper into the world of lockpicking with our second E-Guide.
◆ Learn the most advanced techniques that will help you pick even some of the most secure locks out there!

THANKS FOR COMING TO LOCKPICKMALL
WRITE YOUR OWN REVIEW
YOU'RE REVIEWING: 31 Pieces Lock Pick Set w/2 Transparent Training Lock,24 PCS Stainless Steel Lock Picking Kit,5 PCS Credit Card Lock Picking Kit,Exercise Guide
HOW DO YOU RATE THIS PRODUCT?
---
Braxton

18 Apr 2023

I have always had customers who are curious about lock workings. This is one of the better examples of showing lock components in a small compact way without the rest of the lock distraction. And oddly enough when these arrived in the mail, I used this example and the customer found it so interesting, they had to have it!

Felix

03 Apr 2023

love this combo it has everything i want

Felix

10 Mar 2023

JEF

19 Dec 2022

Even better than expected

A good quality, sturdy set that opens locks easily. Instructions are clear. Delivered on time. Customer service is the best! A real human replies promptly, and thoroughly. 6 stars for customer service.

Waylen

15 Dec 2022

Wish the metal was a little stronger, but overall absolutely worth the buy. Managed to unlock all three locks in a shorter time than I thought. Can't wait to test my new found skill!

Jerry

08 Oct 2022

It's nice for beginners like me! Everything is fine, it could be better if the delivery speed can be upgraded!

Gene

23 Sep 2022

recommend

It came in great packaging and with everything you could want. Honestly a great buy and I recommend it for all ages

Ezra

16 Sep 2022

Received this last week. I'm new to lock picking and don't have anything to compare this set to, but am very happy with my purchase.

Vincent P

09 Sep 2022

Great product!

Started practicing with the pick set last night and absolutely loved it. Can't wait to try more challenging locks and different picks. Will definitely be buying another pick set in the near future.

Barak

02 Sep 2022

Tools I received were polished steel with plastic handle. These work great and I am very pleased. Able to single pick within minutes and rake some locks in seconds. Good value.